Mallorca Property Management
When buying a property in Mallorca, we'll ensure that your property is well looked after and maintained during your absence. The winter months the high humidity levels in Mallorca can affect the indoor of your property and a proper management during all seasons can make the time you spend in your property during your holiday much more enjoyable.
Property Management Packages from 120 Euros/Month
We offer a complete range of Mallorca property management services from a annual management contract through to general maintenance. We aim to take the stress and hassle out of maintaining a property abroad. Whether it be simply keeping an eye on the place or a full management package that you are looking for,
we are the people to contact.
By owning a Mallorca property, the last thing you want to worry about is the quality of your property management team. The question arising here is what company you should choose in order to put those worries behind.
As a real estate agency company in Mallorca we can show you the best way to make your property work for you. Renting should contribute to any mortgage payments that you are making and still leave an extra income with the knowledge that your property is being maintained to the highest standards.
Owning a property in Mallorca can be both rewarding and worrying. Our aim is to care for and run your Mallorca property in your absence, so you do not have to worry, therefore allowing you to arrive at your property and enjoy your holiday in Mallorca, rather than spend your time running around sorting things out.
We offer a complete and competitive care with a range of packages designed to suit your new luxury property in Mallorca.
What is included in our Mallorca property management service?
When you take advantage of our property management services, you can expect to have the following items included.
Garden & pool maintenance
Holiday letting (bookings)
General housekeeping, including maid service
Laundry Service Welcome Packs
Key holding Package
Emergency repairs—electrical, plumbing, drainage
Letting Services
Concierge Service 24 hours
Rental guarantee contract
Key holding service
Best property management company in Mallorca
Balearic Property Management is located at Via Pollentia 4, 07460 Pollenca. Telephone: +34 971532221
Contact Details – +34 971 532984
Alan Marr
Address – Carrer d'Alcúdia, 3
07460, Pollença
[email protected]
Management Office Rentals – +34 971 532221
Address – Via Pollentia 3
07460, Pollença
[email protected]
Please ask for Alan Marr our management specialist since 20 years! Alan manages all kind of Villas, Fincas and Townhouses in the North of Mallorca.
This is just a taste of what we can offer for your peace of mind — please contact us for more details and for a management quote.
Latest Reviews of Property Management in Majorca in 2021
"Alan helped fix our pool & air conditioning. It makes a big difference as a property buyer when you feel like the management company is on your side." John Watson
Also, I would like to thank you, Joan, and the entire team for the amazing service and support over the past two years. Your dedication and professionalism have made our time in Mallorca's beautiful north a dream come true. We will miss it and we wish you and your families the very best. Many thanks, Gordon and Larissa
In Mallorca we had another property manager that was a nightmare to deal with. Alan came to the rescue by coordinating the property maintenance as well as dealing with our rental tenants. We couldn't be happier with Mallorca Property Management, a daughter company from the Balearic Properties Real Estate Group, the Savills Associates and probably the best agents in Mallorca to deal with. Such a breath of fresh air for our Mallorca Property!
Related in Management Blog:
https://www.mallorca-property.co.uk/blog/the-best-properties-in-mallorca-for-a-dream-lifestyle
Read how our Mallorca Estate Agents offer a great property management : https://www.mallorca-property.co.uk/blog/mallorcas-premier-real-estate-agents
Project Management needed to build a property in Mallorca? https://www.mallorca-property.co.uk/blog/how-to-build-a-house-in-mallorca-best-project-management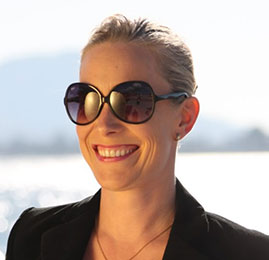 Contact us today for more information about our property services
Call Mallorca Property on +34 971 53 22 21 or send your enquiry via the short form below.