Buying Mallorca property in 2021 | The definitive buyer's guide
How to buy or let property in Mallorca in 2021?
The Golden Visa – New for UK property buyers
By investing 500.000€ in a property in Mallorca you'll be able to stay on the Island for up to 183 days in a calendar year and get freedom of movement within the Schengen Area without affecting your UK fiscal status.
Why is now a Spanish Military Permission needed to buy a property?
The Spanish Military Permission requirement is a law that dates back to 1975 and affects "real estate restricted access areas for non-EU citizens" and is required for purchases of property on rural land in the Balearic Islands.
You can read the full changes to buy a property in Mallorca after Brexit at the Balearic Properties Brexit Guide
Foreign & Commonwealth Office
For those British nationals that are willing to buy property in Mallorca, this guide provides legal advice, essential information, complaints and much more.
For better understanding it should be read along with the guide 'How to buy property in Mallorca'.
Legal advice
It is highly recommended and advised that if you are willing to buy or sell property, you hire an independent property lawyer that specialises in urban and Spain's land law. The lawyer should be independent in regards that he/she is only serving your interests and not looking after the interests of the developer or real estate agent.
The conveyance system for Spanish properties are different as compared to the UK system, so it should be ensured that all individuals involved during the transactions are experienced and qualified for Spanish property law. One should be aware of shady, lawyers, promoters or real estate agents who urge you to cut corner in order to enhance profits and save time,
Notaries in Spain
Spanish Notary public are available and will be the ones preparing the contract for sale or purchase, also they are the ones who will issue the public deeds.
It is your Right as a purchaser to choose your own notary public.
A public Notary will prepare the final purchase contract and issue the public deeds for the land registry.
The buyers can choose which notary they want you use, it should be in Mallorca if you buy a house on the island.
Notary are public servants tasked with providing impartial and free legal advice in regards to every aspect of contracts signed by you. Therefore, it is essential to seek their advice early on for the contracts. As soon as the date for the signing the contracts is set, you will have a set time of about 3 days to consult the notary and take their advice on any aspects of the pertaining contracts.
British Lawyers in Mallorca, promoters and estate agents.
In case you decide to work with a British lawyer, promoter or estate agent, it is necessary to see if they have
• The required experience, qualification and reliability to operate in Spain.
• Registered with the UK law society.
• Specialization in terms of international transactions.
Furthermore, if the lawyer is based and present in Spain, you need to check their registration number, and if they're practicing with the rules of local bar association. (Colegio de Abogados).
You should also ensure that the lawyer you will be working with has professional endorsement insurance. You should make sure that the lawyer does not sign or hand over any paper or money until and unless you have taken legal advice on an independent level. Property-Lawyers.com is a good source to find local lawyers in Spain certified by the Spanish bar association
Though the British embassy is not entitled to recommend a lawyer to you, they do however, provide a list of all those English speaking lawyers who are qualified to practice law locally and a list of local English translators on their website.
Gestors (gestorias) in Mallorca
A lot of people in Spain prefer to use 'Gestors' who can perform bureaucracy on the account of these individuals. Only those Gestors are qualified professionally who are termed as Gestor Administrativo and have GA kite mark. These gestors are certified to process any sort of paperwork on a direct basis with the Spanish Administration. Further information regarding the use of Gestors is available here
Property disputes: legal aid
In case where you are involved in a dispute related to any property and find yourself short of money for the costs of a court hearing and case, you are entitled to apply for legal advice and aid. Further information regarding this is available on the European E-Justice Portal. However, in case you are a Spanish resident, you need to apply for a legal aid at the local bar association.
In this regard, you can look for a specialist lawyer for your specific issue, such as Lawyers who specialise in compensation claims against private parties such as banks, developers or agents for any claims against regional , local or state authorities.
Translators
In case you do not fully understand or speak Spanish language, you need to make sure that all legal documents and contracts are properly translated by independent translator hired by you.
A list of Accredited interpreters and translators located in Spain is provided on the official Spanish Ministry for Foreign Affairs website.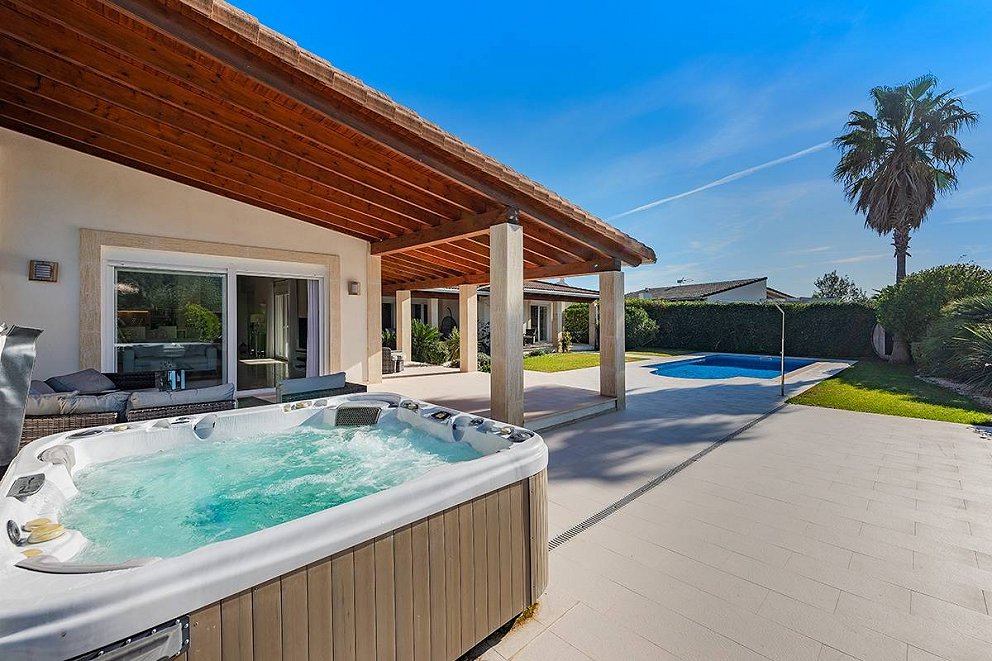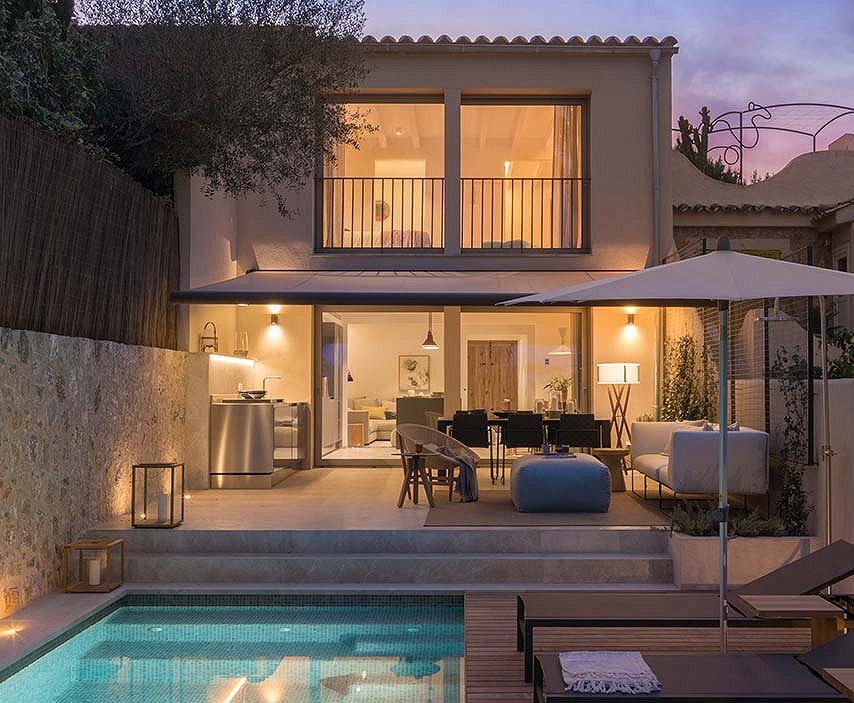 Spanish Mortgages
Do a thorough search and homework: Before signing any property contracts, you need to compare various services and products and analyse your option for services offered by lending companies. In case you are confused about some terms and conditions, you should ask the lender to clarify.
Furthermore, you need to check if the lender is authorised to work and operate in Spain, this information can be obtained from Bank of Spain.
There are multiple ranges and varieties of mortgages available on offer, you need to be extra careful and thoroughly check the repayment period, interest rates, cancellation fees and fees for setting up a mortgage.
In case you are unable to keep up for your mortgage repayments on time, your property in Spain can be repossessed by the Bank of Spain. Furthermore, in case where the total value of your property in Spain is less than the amount you owe, then the bank may opt to settle from your assets in UK in order to recover the shortfall of mortgage. This is usually done by hiring an European Enforcement Officer
You need to thoroughly and carefully read the mortgage agreement before you sign. In case of doubts and confusions, you will have a 10 day period in which you can clarify from the branch after the binding offer is provided.
For any such scenario or case where you are unable to fulfil your mortgage repayment on time, you need to speak to your bank to understand all options available to you before you are considered a defaulter.
For more information on mortgages in Spain, please visit Spanish Mortgage Association.
Property Taxes in Mallorca
For information regarding Tax, Agencia Tributaria which is the tax Authority in Spain, provides everything on their webpage in English.
Complaints against the legal system
In case you believe there has been negligence from your lawyer or that he has not fulfilled his obligations, you have the right to file a complaint with provincial bar association. If you think the response from the bar association is unsatisfactory, you can file a further complaint to the national bar associations.
Complaints needs to give in writing in Spanish language.
You can visit the website of General Council of Spanish Lawyers to check the list of bar associations in Spain. For a complaint against a court for mishandling your case, you can contact General Council of the Judiciary.
For complaints against gestors or notary public, you need to contact the relevant council for which they are a member of.
Residence/Visa requirements
Individuals can obtain permanent residency in Spain after having legally lived in the country for a period of five uninterrupted years. When they fulfill this specific condition, they can apply for permanent residency and then gain the right to live in the country. Read more
Checklist for a Purchaser
If you are thinking of buying a property in Mallorca, here are a list of things you need to check first.
• You have viewed the land registry extract, which is available from Colegio de Registradores in Spanish, if you need in English translation then there's a additional fee. Make sure you have checked the following information,
• The seller is the registered owner of the property and the property for sale match the details on the record
• Confirm and check that there are no charges or debts such as a mortgage on the property
• That there are no legal proceedings or court cases against the property in terms of contravention of land planning
You also need to check that the property is a legal build and all planning permission are in order. This is an essential step when buying directly from the developer or off-plan. The information regarding what type of land the property is built on, and whether it has permissions or licenses, you should contact the town hall. In case the property is built on land that is not classified for construction or rural land, then you need to consult the regional government to check if the construction is authorised or not on the property.
If you are buying a property that is off-plan, then it is essential to confirm whether the property has been certified and marked as finished by a registered architect. Other information such as developer's insurance against any defects whether structural or other should also be provided in the register. If the property you are purchasing is private build, which means the owner built himself and now selling after 10 years, all this information needs to be requested separately from the previous owner.
You also need to check the latest town plan to check if the property that you wish to buy has any restrictions related to building, or in case it is located in a public pathway or green zone. This information can be obtained from the town planning department of the local town hall.
Though it is not obligatory but it can be wise to get the property surveyed by a chartered surveyor.
Information such as cadastral value and the purchase tax on property should also be checked before purchasing. Tax will be charged in regards to the valuation done by council for the property and not the amount of sale. This information can be checked using the cadastral reference number on the website of regional government's tax agency.
Make sure you have seen the following documents:
• A Paid receipt provided by the previous owner for annual property tax (IBI). Also check from town hall that there are no arrears in tax payments from previous years.
• A cadastral Certificate which will indicate the exact square meters and boundaries of the property – this information can be obtained using the cadastral reference number. Also confirm that land and property description matches in both records.
• The certificate of habitation or license of occupancy from the previous owner issued by the town hall. This document will be required for connection to water and electricity companies.
• A receipt indicating all previous utility bills have been duly paid.
• A certificate signed and stamped by the President of the Community of Property Owners mentioning that the property does not have any outstanding debts. If such a case where there are outstanding debts, you are viable to pay for them after purchase. So make sure there isn't any before purchasing.
• In effect from 1st June 2013, all properties to let or for sale in Spain must have a energy efficiency certificate. The seller is obliged to show you this certificate at the time of sale.
The public deed, on completion should contain a thorough and detailed description of the property. To ensure full protection of your rights, make sure you register the property in your name as soon as possible with the Land registry.
Purchasing Property in certain Areas of Mallorca
In case your plan is to purchase a coastal Mallorca property, you should get a certificate which states that the property is not affected by the coastal law of 1988 from the Coastal Demarcation office. But keep in mind that simply viewing the maritime areas online from the Environment Ministry's website, may not provide sufficient information enough to purchase a property.
Buying an off-plan property in Mallorca
Any purchase of property off-plan carries with it higher risks or re-sale. In case you are planning to buy a property in any of the Mallorca new developments, than there are certain points that should be considered.
Before paying the property deposit
Get a bank guarantee to cover your stage payments. All developers are legally obliged to secure off-plan payments with a bank guarantee. However, this obligation only comes into effect when the developer has obtained planning permission, so make sure this is true before purchase.
Make sure that the bank guarantee is not a collective one which covers the whole development rather an individual one. As it doesn't give you the same protection. It is also essential that you request any sort of proof that all payments were made by a deposit in an escrow account, which is used only for the specified construction of the relevant development.
Also make note that the person who is signing on developer's behalf has the legal power, and that the developer is registered with the Mercantile Registry. This information can be obtained from either the Mercantile registry office or by visiting the Land Registry website.
Also check the Land Registry in order to be sure that the developer you are doing business with has been registered to work on the land.
A cadastral Certificate which will indicate the exact square meters and boundaries of the property – this information can be obtained using the cadastral reference number. Also confirm that land and property description matches in both records
Ensure the developer's insurance against any defects whether structural or other should also be provided in the register. If the property you are purchasing is private build, which means the owner built himself and now selling after 10 years, all this information needs to be requested separately from the previous owner.
You also need to check the latest town plan to check if the property that you wish to buy has any restrictions related to building, or in case it is located in a public pathway or green zone. This information can be obtained from the town planning department of the local town hall.
Before you sign the title deed
Our advice prior to completion of the property purchase at the notary office is to get proof that the construction has been completed in accordance to the planed description from the developer. This will be in the form of a certificate, which can also be obtained from the Land Registry.
Also you need to make sure that the property is habitable, by getting the license of _first occupancy f_rom the town hall. This document is required when you connect with water and electricity companies.
Though it is not obligatory but it can be wise to get the property surveyed by a chartered surveyor. There are chartered surveyors who are residents in the islands and also The Royal Institute of Chartered Surveyors (RICS) has a presence in Spain . Their members are experienced and qualified to provide impartial and independent advice.
The Spanish College of Architects in each province also offers a list of independent specialist surveyors.
Contract Cancellation
In case the habitation certificate cannot be issued or developer has not finished the property by the agreed deadline, or any utilities or services are not yet completed then you are entitled to:
• A full refund of the deposits plus interest and contract cancellation.
• Allowing the completion of property by an extension of the deadline.
In case you want a contract to be cancelled, it is mandatory that you get independent legal advice. Once this is done, then you need to write clearly to the developer and explain that you wish to cancel the contract due to non-compliance and request the full refund of deposits along with the interest.
You will have to provide all the relevant documents such as copy of the contract, receipts of payments and a copy of bank guarantee, this should be provided along with a date by which you need the money to be paid back. The written request should be sent by Burofax, so you have written proof that the developer has received your request.
In case where the developer does not respond in the given time, you are entitled to contact the claims department of the bank, which is responsible for the guarantee of getting a full refund against any payments made. It is again advised to make all contact through burofax, and attach any relevant documents such as copy of bank guarantee, copy of contract, copy of the written complaint against the developer, copy of any response from the developer and any document which indicates that the developer has not complied with the contract.
If the bank does not comply, the only option left is to hire a lawyer for a civil court proceeding against the bank.
Seek independent legal advice if you think you have been a victim of fraud, and you don't have an insurance policy or a bank guarantee from the developer. In this case criminal legal action can be taken against the developer.
Renting out your Mallorca property
In effect from 1st June 2013, all properties to let or for sale in Spain must have a energy efficiency certificate. The seller is obliged to show you this certificate at the time of sale. If you are putting your property up for rent after the abovementioned date, then you need to obtain this certificate first.
Short-term lets
In case you want to lend your property on short term basis to tourists, it is essential that you do so in accordance with Spanish law. The law for letting properties on short term basis to tourists and as holiday homes varied with regards to the region in which the property is located.
If you make a profit by letting your property out for short term basis, you need to check the local laws and seek legal advice. This information can be checked from the town hall or tourist department of the regional government. You should be careful as the marketing of private properties for tourist is regulated in Spain strictly.
Those who are found to advertise their properties illegally or letting on short terms without complying with local laws are liable for heavy fines and punishment.
You should also check if there are any laws or committee rules against short term renting, in an apartment building or residential block.
It is advisable to hire a Spanish letting agent in helping to find tenants and rental contracts for short term. The agent will also be responsible for property management on your behalf.
Long-term lets
Any property owners who want to let their property out on long term basis are free to do so by national rental law. Though it is still advised to seek professional legal advice in order to be sure that you are complying with Spanish law. There are three types of contracts in Spain depending on the duration the property is to be let.
Taxes for Letting
It is mandatory to declare your rental income to the tax authorities in Spain (Agencia Tributaria) ,whether you are a non-resident or a resident of Spain. Always seek advice from a professional tax advisor or accountant as Taxation can be a relatively complex matter.
Equity release schemes
These schemes are designed in a way to allow property owners to let go of equity from the value of their property as income, it can either be a mixture of both or lump sum. Reverse mortgage can be considered a equity release, which lets owners borrow money against the value of their properties, this can be used as collateral by financing institutes. Mostly the marketing target for reverse mortgage schemes are retired home owners of 65 years or above.
In case you are looking for a equity release scheme, such as lifetime loan or reverse mortgage, it is highly advisable to check whether the organization offerring the scheme is registered with the Comision Nacional de Mercado de Valores (CNMV) and they don't have any complaints or warning issued against their services.
A list of companies which have an ongoing investigation or which are not authorised to work in Spain is provided on CNMV website.
Be wary of any individual agents or companies offering reverse mortgage scheme as a way to avoid tax obligations. In case you have doubts regarding your tax obligations than seek independent legal advice from an experienced tax advisor. You may also check with the Spanish tax office (Agencia Tributaria).
If you are unhappy with the scheme after it has been sold to you, filing a complaint to the company should be the very first step. If you are not satisfied by their response even after 2 months, you have a right to file a complaint to CNMV.
Though the reports of CNMV are not in binding, they will still comment on the conduct of the individual or the company against whom you have filed a complaint. Though the report favours the buyer, the company that is involved is required to submit a report of any action that is taken to resolve the matter.
In case you feel you have been a victim of fraud of an equity release scheme, you can file a complaint with the police and seek independent legal advice or take action through civil court. For more information please visit the fraud page.
Problems related to timeshare properties
Spain has well established timeshare ownership. Though there are a ton of unethical companies out there, some of these claim to provide shady incentives such as discounts on airfares, stock market investment and accommodation, when taking out membership of holiday clubs or exchanging existing time share ownership.
In case you wish to get more information regarding timeshare fraud, it is adviseable to read advice from Action Fraud, which is UK's national fraud reporting centre.
Overview of the purchase process of a Mallorca Property
Since the crisis , most of the investors decide to buy property in Mallorca for the simply reason that the island attracts more international visitors that any other destination in Spain, with the extra that Mallorca offers a lot more security that other areas in Spain like coastal areas of Costa del Sol, Costa Blanca, etc.
Once I had a customer and I aked him why did you decide to buy property in Mallorca instead of Marbella or other areas in Spain? He said, because my lawyer told me that Mallorca is the most safest place in Europe.
Here are a few guidelines to follow in the legal process of buying, any lawyer in Mallorca will explain you the same guidance:
Finding the right property
After having seen lots of houses and apartments on the island and you finally have seen one that may suit your & your family needs, an offer has to be made.
This can be done through the estate agent (we are expert negotiators particularly in the current time), no needed to be a form letter of intent or similar unless this is requested by the agent.
The Land Registry
Once decided to buy property in Mallorca, the most important document is to register the title deed in the land registry. This document closes the buying cycle and you become the official new owner of the property . You also can easily request information from the land registry of the current owner to find out any charges or encumbrances on the properties that will need to be canceled before you buy officially the property on your name.
Here you can find the link to the official Land Registry website in Spain: http://www.registradores.org
What is the Nota Simple?
The simple land note is a brief excerpt of the content of the entries relating to the property, stating the identity of the property, the identity of the holder or holders of registered rights over it, and the extent, nature and their limitations. It also contains prohibitions or restrictions affecting the rights holders or registered. The simple land note value is purely informative
Obtaining a copy of the nota simple and the cost to request one per via internet is at a rate of 9.02 Euros per property.
Reservation Contract
Once you have agreed a price and all the remaining terms of the property purchase have been agreed with the vendors, the next step is to SECURE the property in order that not a third party can buy. We call this the formalization of the agreement with a reservation contract that has to be signed by the buyer and the seller or their representatives.
NIE

Number required to buy a property

The NIE Number is your tax identification number in Spain required to buy a property.

This number is unique and never changes, when more than one person is purchasing the property it is necessary that each person has a NIE number. We, at Mallorca Property can apply for the NIE number for you at a cost of 120 Euros per applicant .
The first occupancy certificate
The license of First Occupation is obtained from the town hall on production of the "Certificado Final de la Obra". It is a license to inhabit the property, registered for the purpose of local taxes and the connection of services.
This license is granted once the building works have been completed, and allows purchasers to dwell in a property and to contract the electricity & water supply.
The Title Deed of the property
The title deed is the most important document, this is the title deeds to the property. The lawyer, or the properties owner, or in the case of a mortgage the bank manager will hold the deed, but irrespective of who holds it someone has to collect the finished documents from the notary.
Thousands of deeds lie gathering dust in the notaries uncollected or unregistered because of some minor technicality. In the latter case the property will remain, unregistered until the problem has been rectified.
Insurance
The Spanish 10 year building insurance is provided by the builder of the property. A copy of this policy will be available which will state the insured value. When the house is occupied, a top up building policy is all that is required by the new owner. The premium is based on the square meter age of the build.
Any additional policy for contents insurance should be dealt with in the normal way.
There is nothing unusual about insurance polices in Spain. While the market leader may be a Spanish company, many British companies now operate in this international market place. The mortgage will be insured by the lender.
Related Articles
https://www.mallorca-property.co.uk/blog/how-to-buy-property-in-mallorca
https://www.balearic-properties.com/en/news.html
External Links related to property and real estate law in Mallorca
Property Lawyers is the #1 portal to discover the best independent real estate lawyers in Spain. You can find also local lawyers in Mallorca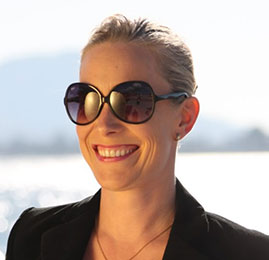 Contact us today for more information about our property services
Call Mallorca Property on +34 971 53 22 21 or send your enquiry via the short form below.