How To Buy Property in Mallorca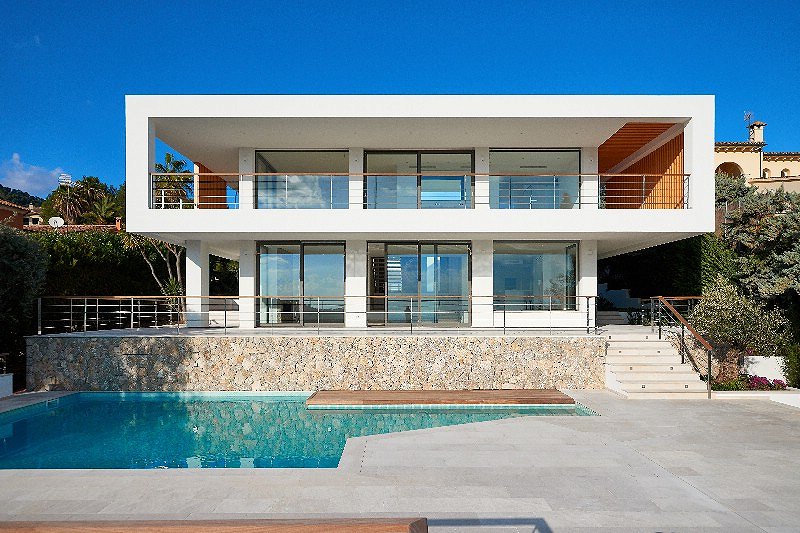 Here are a few do's and don't about buying property in Mallorca.
Contact first one of the best estate agents in Mallorca
You'll find hundreds of Mallorca Estate Agents in areas popular with British holiday tourists. It's always a good idea to choose an independent agent with lots of local knowledge and experience. You may be recommended one or two by word of mouth. Meet face-to-face if you can, so you feel comfortable dealing with them.
It's preferable to choose an estate agent whose staff speak English too, to save things being 'lost in translation'. Look for an agent that tells you about the cons of a property for sale in Mallorca, not just the pros. And think twice if they promise to 'cut corners' for you to save time and money. Mallorca property works directly with Balearic Properties, the leading agents since 1999 and Savills associates in the Island of Mallorca
You may deal with several estate agents if you wish – look for online feedback to guide you. It's also a good idea to give them a written brief of the sort of property you are looking for, and make sure your finances are in order before beginning the purchase process.
Find a Mallorca property Lawyer
It's always best to choose an independent lawyer who specialises in Mallorca property law. This way you know they are working for you, not the developer or estate agent. Request their registration number and confirm that they are registered and practice with the local 'Colegio de Abogados'.
It's also advisable to check that your lawyer has professional indemnity insurance. (You can find a list of lawyers on the British Foreign and Commonwealth website for buying a property abroad.
If you don't want to get fully involved in all the legal and administrative aspects of buying a property in Mallorca, you could use the services of a Mallorcan 'Gestor'. Make sure you use only a Gestor Administrativo with the GA kitemark as this is a guarantee of professional qualification.
You may, of course, prefer to deal with a British lawyer. However, check that they are registered with the British Law Society and have experience of dealing with Mallorca property sales.
The Notary
Mallorca property law is different to that in the UK. A 'Notary Public' who is a Spanish public servant, will be responsible for preparing the sale contract and issuing the property deeds. It's his or her job to offer you free legal advice on the contract before you commit.
Your lawyer may recommend a local Notary, but it is your right to choose one yourself.
Need a Mortgage?
Buying property in Mallorca is a big decision. If you require a mortgage, compare a range of products and services before you commit. Make sure you are given a list of terms and conditions, preferably in English. Also, check the lender is listed by the Bank of Spain as being authorised to operate in Spain.
As in British property buying, choose a mortgage that is right for your needs and budget. Look out particularly for the interest rate and length of repayment period. Also look into fees charged for setting up the mortgage and any cancellation or early repayment fees that have to be paid. The Spanish Mortgage Association has a useful website in English and you can check also the website Spanish property Insight for a comprehensive mortgage guide.
Dealing With The Taxman
Tax, as in the UK, can be a complex issue. There are certain taxes you will have to pay in Spain whether you become a Spanish resident or not. You can find some information (in English) on the Spanish tax authority's website.
Before you sign on the dotted line
There are a number of things you should look into (or get your lawyer to look in to) before you complete the purchase of your property. It's a good idea to check the following:
The 'nota simple'
This is the land registry extract available from the Spanish Colegio de Registradores. You need to ensure that there are no legal proceedings against the property and that all planning permissions are in order. Also that the property is a 'legal build'.
Check there are no debts outstanding on the property. Check that the property and land for sale match the registered details, and that the sellers' names are registered as being the property's owners.
Carry out a property survey
OK, this is not a legal requirement, but it's a good idea to get a chartered surveyor to check the property.
Check the 'catastral value' of the property
This will indicate how much purchase tax you will need to pay. (N.B. tax is calculated on the council's valuation of the property not how much it was sold for). You can check this online at the regional government's tax agency website – type in the catastral reference number.
And finally…
Ask for a paid-up receipt of the previous owner's

IBI

(annual property tax).
Get a certificate from the town hall indicating there are no outstanding unpaid rates.
Check that the property description matches in both the Land Register record and the Catastral document, particularly the exact size and boundaries of the land.
Request a receipt that all utility bills are up to date by the previous owner. If relevant, get a certificate signed by the President of the Community of Property Owners stating that there are no outstanding debts. (If, at a later stage you find there are debts, you will be liable to pay for them for the current and previous year.)
From the town hall, get the licence of first occupancy or habitation certificate. You'll need this to connect your electricity and water services.
Make sure the seller has provided you with an energy efficiency certificate as this is required by Spanish law.
At Mallorca Property, we would be delighted to help you find your dream home for sale in Mallorca. If you would like any information or advice please feel free to contact one of our friendly, helpful property professionals. Or simply give us a call on +34 971 53 22 21.
Related Stories: