Discover Mallorca by region
Mallorca offers an amazing variety of landscapes, culture and beauty. Explore the island by region and find your perfect Mallorca property.
Mallorca property offers some of Europe's best residential investment opportunities
We are Mallorca Property specialists working in partnership with the most established and reliable Mallorca estate agents covering the whole island. If you are looking to buy a property in Palma de Mallorca, or a property in Puerto Andratx, or luxury villas for sale in Mallorca our property team at Balearic Properties will assist you immediately in your search for the right property in Mallorca.
Find the right villa or apartment in Mallorca
Our Mallorca Property partnership network is offering to share our success and experience with you. We are offering the possibility to market our properties worldwide. Expand your business abroad by offering real estates in one of Spain's most desired destination. We , at Mallorca Property are one the most respected agencies in Mallorca offering a superior quality service to our buyers, in order to help them to find their dream home in Mallorca.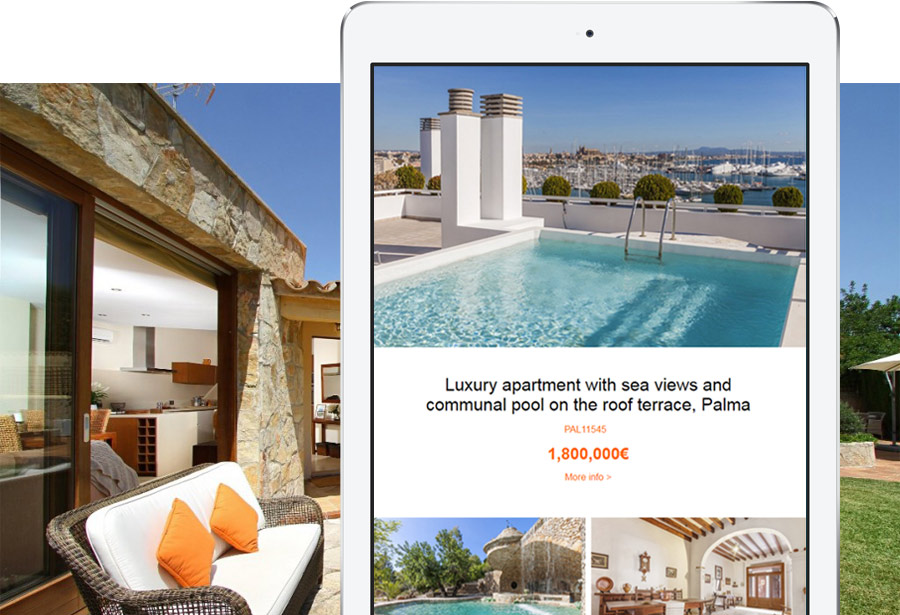 Property newsletter
Subscribe today for a weekly newsletter with all the latest properties, special features and important Mallorca real estate news.
Join mailing list