Spanish NIE number
An NIE number is required for those who either live as resident or own a property in Mallorca or in Spain. This guide will help you in understanding what exactly is an NIE number, how to get one and why do you need one, whether in or out of Spain. So let's get started
What exactly is a Spanish
NIE

number?

N.I.E simply stands for Número de Identidad de Extranjero, which translates to Identification number for Foreigners. This identification number acts as your tax number in Spain and an all-purpose identification in the country. An N.I.E number is mandatory for any foreigner who wants to buy a car, buy a property, pay their taxes or get connected to the utilities. Basically any sort of professional, social or financial affairs in Spain will require you to have an N.I.E. Without this Number, the Spanish tax authorities will be unable to process or assess your annual tax payment which include annual Wealtj tax (Patrimonio) and your income tax (IRPF). Both these taxes are declared by property owners in Spain whether they are residents or non-residents.

Non-European citizens will get their N.I.E application at the time of their Spain Residency, while EU citizen will need to apply after they have been a resident in Spain for no more than 3 months. Any Official Spanish residents will also be required to register with the Spain's population register known as el Padron.

The format of the N.I.E certificate is an A4 white sheet certificate which will have your information such as Name, Surname, City, Date of Birth, Country of Birth, and your unique N.I.E number.
NIE

Application

Applications for NIE number can be submitting to any relevant Spanish National Police station which are dedicated for foreign documentation, during your visit to Spain or while you are living in the country. To check all relevant police departments (click for an official list). In case you are outside of Spain, the NIE application can also be submitted to the Spanish Embassy located in your home country.

You can either request the NIE number personally or by authorizing someone(Relative, Friend, solicitors or lawyers) by giving them a Spanish power of attorney. Depending on which region the NIE is applied at, the process may be slightly different (For more information on how to Apply NIE in Madrid, please read below)

A guide is provided for preparing official translations and legal documents in Spain, in case you want to check the required documentation regarding the translation or legalisation of foreign documents.
Requirements for Spanish
NIE
Generally requirements for Spanish NIE vary from office to office depending on which one you apply from, However there are some standard documents that are required for the process and these are as follow.
Application form for

NIE

(EX 15 form); clickto download an English translation of

NIE

application form, however submission must be made with an application form in Spanish language.
Current Original Passport with at least 1 year validity and one photocopy of the passport.
Two passport size photographs.
A mandatory government fee (around €10.71), that must be paid using a 790

NIE

form.
Though you can download the

NIE

790 form from the internet. Some of the relevant police station require you to submit the fee with a traditional paper

NIE

form, these can be collected from any national police stations which are designated for foreign documentation.
For those individual who reside in any areas of Mallorca, you must book an appointment for the NIE number application first .
Applying for a
NIE

in Palma de Mallorca

If you are applying for NIE from Palma de Mallorca, you must make sure that your have:
All relevant documents and payments ready
An appointment with the Ministry of Interior by calling the number 902 56 57 01. Please note that all communication and paper work will be in Spanish
Must attend the appointment at the designated location.
If everything is in order, and documents are approved, your

NIE

number will be assigned
Where and when do you need an
NIE

Number

A Spanish NIE number is required whenever you are:
Opening a bank account in Mallorca
Applying for legal employment
Going to pay taxes in Spain
Selling or buying automobiles
Opening a business or registering as self employed
Registering a spanish company
Planning on studying in Spain
Going to apply for Spanish driver's license
Going to arrange utilities(Not including mobile phone)
Though the

NIE

is required for many more things, but as a general fact, any activities of legal nature will require you to have an

NIE

number in Spain
NIE

Card
The certificate for

NIE

Number mentioned in this guide does not refer to Spanish residency, which requires separate independent procedures and documentation. Even though your Spanish residency card will have your

NIE

number.
Before the

NIE

number were assigned for can only stay 3 months in some regions of the country.
Before the

NIE

number were assigned for only 3 months in some regions of the country. However, now your

NIE

Number is permanently assigned to you.
You can only exchange your foreign driving license in Spain, if you have both

NIE

and Spanish residency.
In case you want to make a police report, you must take your passport along with your

NIE

number certificate to the police station.
NIE

Spain information
For those born in Spain,

NIF

or Numero de Identificacion Fiscal is a Spaniard's version of fiscal identification or

NIE

alternate.

CIF

: The Certificado de Identificacion Fiscal(

CIF

) is a tax number assigned to all the companies in Spain. It also served as the

VAT

number for the company.

NIE

number will consist of an X or Y followed by around 7 to 8 digits and maybe another letter.
Contact Information: Find the relevant police office in Palma de Mallorca

NIE

payment form Form 790

NIE

application Form: EX-15 . Please Note this is the Spanish Official Form of the Application EX-15. You can read the English version (just informative) here .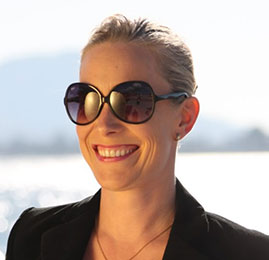 Contact us today for more information about our property services
Call Mallorca Property on +34 971 53 22 21 or send your enquiry via the short form below.