Mallorca: Europe's top property investment location remains stable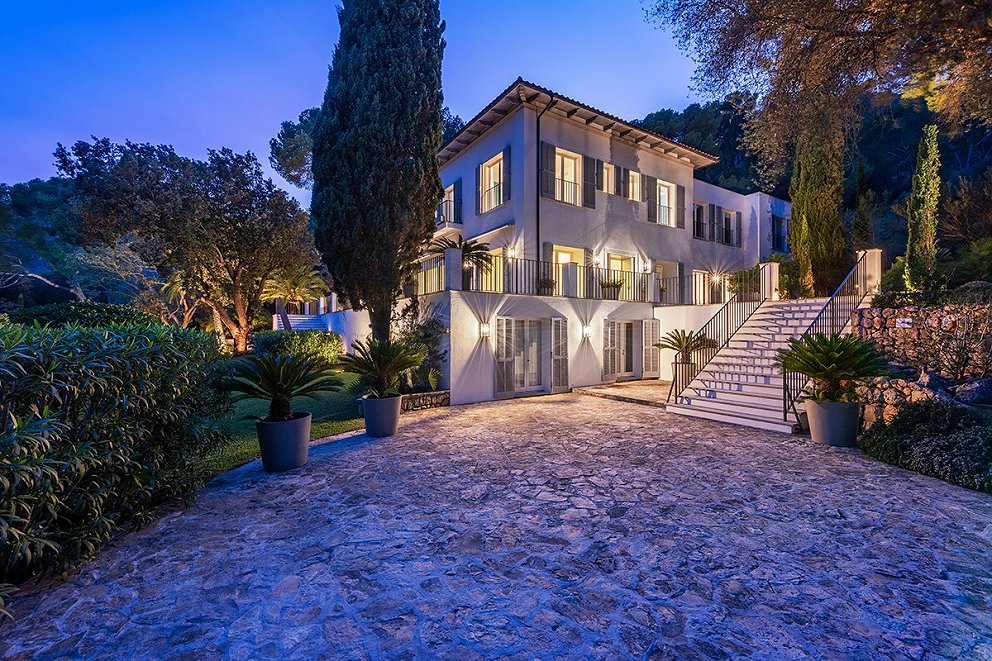 The Balearic islands have been a constant tourist attraction since the early 1950's. in recent years the Balearic islands have become one of the biggest hot spots for investment in terms of property and real estate, so much so that it is considered a safe haven for investments across the region. According to Balearic Properties Mallorca's latest real estate report, the overall transaction volume for investments on real estate in Mallorca had peaked as high as up to €4 billion in late 2019.
According to estimates by Balearic Properties Mallorca, the ratio of Foreign to local investors is 4:6, with 40% being the foreign investment which amounts to a significant transaction volume of €1.6 billion. This trend is estimated to rise as Mallorca has become a investment magnet and a hot spot for many of the international investors and buyers.
Balearic Properties Mallorca hosts over 2700 properties in the Balearic Islands, specifically in the island of Mallorca. According to them the island has very stable economy and stable prices, which is what attracts investors from all over the region. Furthermore, the island is known for its outstanding quality of life. With an annual revenue of more than €48 Million the company boasts of its leading real estate network and over 15 years of experience in dealing with sale and purchase of properties in Mallorca. According to their estimates the largest buyers group comprises of mostly German nationals with a 60% majority. Similarly Spanish clients form 12% of the clientele, then UK with 10%, Switzerland with 5% and lastly Scandinavia with 4%.
Market Prices in Son Vida region and the southwest remain stable
Premium locations such as Santa Ponsa, Port d'Andratx, Portals and Bendinat are some of the most expensive neighbourhoods on the island of Mallorca. Specifically in the harbour of Port d'Andratx for the year 2019, the asking prices reached a mean price of €4.3 million. It was also noticed that those properties that are newly built with sea views or located on prominent Hillsides are more profitable.
According to the Balearic Properties official, Modern Reinterpretation of Mediterranean architectonics is the next go to trend, with preference given to terraces, spacious outdoor living areas and lovely gardens. In case of the lavish residential area of Son Vida, investor are diverting their attention to properties adjacent to the golf course and primarily newer properties with an avant-garde architecture. Asking price for such properties averaged around €4.7million in 2019.
Apartments in Palma de Mallorca are in high demand
With more than €1 Billion property transaction volume, Palma de Mallorca has quickly risen the ranks as one of the most attractive cities in the entire region. Most of the paramount locations include the Old Town and Genova neighbourhood, where apartment prices average at €800,000. Investors are mostly eyeing the properties that were either refurbished or newly constructed. Contemporary designs and high quality properties with eco-friendly solutions and the new developments are also in high demand. This increase in demand for Palma apartments has reiterated the fact the resale duration of apartments ranges from 3 to 6 months.
Surplus of High prices across the Balearic Region
For buyers who are more interested in the rural side of Mallorca tend to be attracted more towards properties which are located in historical villages and coastal towns. Farm houses and villas located in the Deia, George Sand an Port de Soller averaged at asking prices of €3.5 million in 2019.
In the north of the Mallorca island, properties command more moderate asking prices. For example in regions like Alcudia, and Pollensa , prices of villas range from €1.5 million to €2.5 million. Whereas in prominent places such as Arta and Colonia St. Pere, the villa prices average at around €1.7 million. Many of the clients who have gravitated towards these areas are from France.
Most expensive properties are located at the island's centre in the areas of Alaro and Santa Maria, where market prices for villas are averaged at €1.8 million. Similarly the region around Son Veri Nou and Cala Blava in the south of the Mallorca island command an average market price of €1.8 million and the property prices in this region specifically show an upward trend. A little more to the southeast, the regions of Porto Petro and Santanyi Alqueria Blanca are trending and becoming extremely popular, which has resulted in the average market prices for villas to rise, at €1.65 million.
Outlook: Demand for Properties and investment seems to remain high across the region
According to officials, the rising trend over the past couple of years reflects a long term development. Buyers and investors in the island of Mallorca can rest assured that their investment and properties will retain its value in the years ahead. As demand for Vineyard properties increase, some new projects of rustic houses incorporate private vineyards. Moreover, quality tourism is the main focus at the moment, which is in turn resulting in ongoing investments specifically aimed at improving infrastructure on the Mallorca island. The city of Palma is undergoing massive regeneration, with millions of euros being invested for expanding the Club de Mar Luxury marina. Similarly regeneration of the Playa de Palma area and Paseo Martimio port is also underway. Numerous premium residential tenement are currently being built in the Bonanova neighbourhood, along with several construction projects in Old town. Prices are said to increase in the future with the growth in popularity of the Balearic Islands and nearby regions.
Find the latest featured property for sale in Mallorca before it gets sold in 2020.