How to Build a House in Mallorca - Best Project Management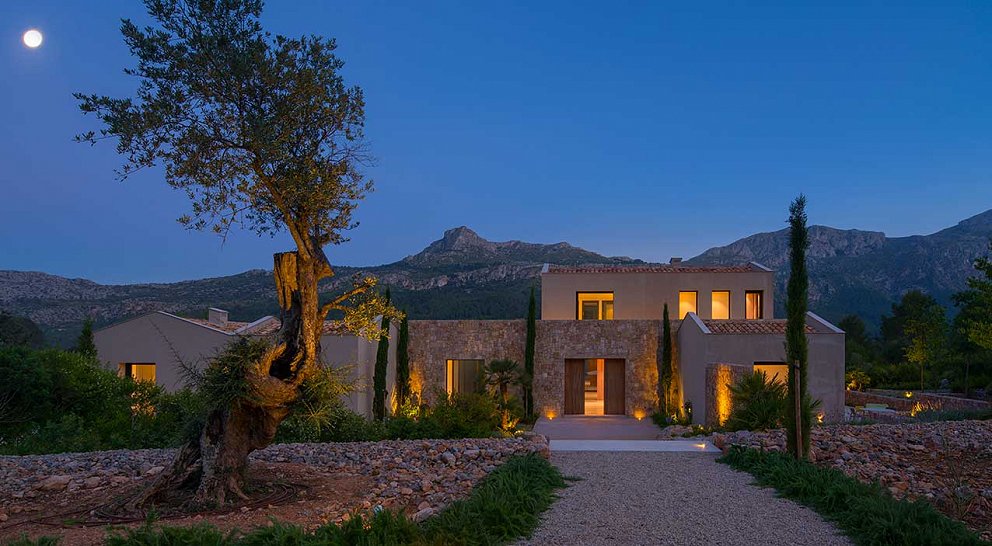 Building property in Mallorca since 1999
The first thing you need when bulding a house in Mallorca is great project management and a reliable construction company.
At LF91 Project Management, our team of architects is specialized in energy efficient properties and is dedicated to providing the architecture and the integral project management services of all types of new buildings & renovations across Mallorca.
We bring together professionals of different disciplines to develop a wide range of country homes, villas, hotels and apartment developments.
Architecture and design of properties in Mallorca
After signing there is a highly qualified multidisciplinary and multilingual team of professionals dedicated to architecture, design, technology and engineering working under the supervision of the project manager and in collaboration with the best professionals of the island with a common objective: to make customers live the way they want to live.
Contact us at our office in Pollença, or visit our website to learn more about our construction projects and property renovations in Mallorca: villas , country homes and apartments in Mallorca.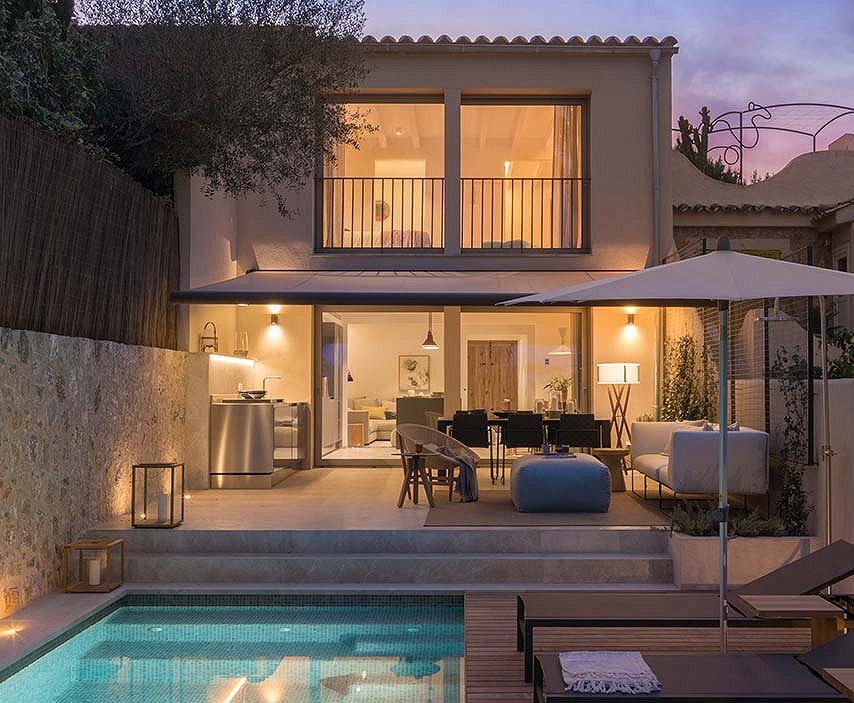 Integral property management services
If you are looking for a reliable partner in Majorca to work on the particular aspects of any renovation or new build of your dreamed house in Majorca don't hesitate to contact us at any of our offices in Mallorca. When you have decided to buy a property to reform or build a new house, there are two main options to consider.
In Mallorca you can contact LF91 , the best* Project Management company* that works as a coordinator in the process of renovation and construction of luxury homes in Mallorca based on the tastes, needs and ideas of each client.
Providing all the arrangements and covering all phases of the project. All this leads, inevitably, to the construction of high-quality, modern and sustainable residential that also maintained the essence of the typical construction of properties in Majorca.
To achieve satisfactory results is essential to capture the idea of the owner and work to achieve it. For this, we have an excellent team of professionals dedicated to architecture, design, technology and engineering whose project, implement and facilitate the maintenance of each project.
For a Project Management company in. Mallorca it's essential to consider every detail, adapt our designs to be integrated into the environment and always work with the best quality materials.
What services are offered by the project manager?
From LF91 property Management we cover all the needs and demands related to the construction of your house in Mallorca offering our services of: -Study and Urban Consulting, Architectural Design, Project Management, Comprehensive reforms and minor repairs, Interior Design and Home Staging, Surveys and construction reports, Engineering, Renewable energies and energy certification processes, Landscape gardening, Modular houses, Property surveyors Mallorca
Why should you trust a project manager to build or reform stress free your property in Mallorca?
-The project manager will include all the phases of the project and facilitate all procedures.
-The project manager have wide experience in architecture, interior design and landscaping for villas in Mallorca.
-They know the best corners of the island, we look for the plot or ideal home for you.
-They are constantly informed about construction regulations of the island, we offer specific advice.
-The team of project managers in Mallorca are specialists in the development and control of budgets.
-The company promotes the implementation of renewable energy and sustainable housing.
-Maintenance of the property , garden & pool through the year
Other Articles about property services in Mallorca:
Balearic Properties and the Property Management services . https://www.balearic-properties.com/property-management-mallorca
Property Management Services explained:
https://www.mallorca-property.co.uk/services/property-management