The Reuben Brothers buy +600 hectares of unspoilt coastline in Mallorca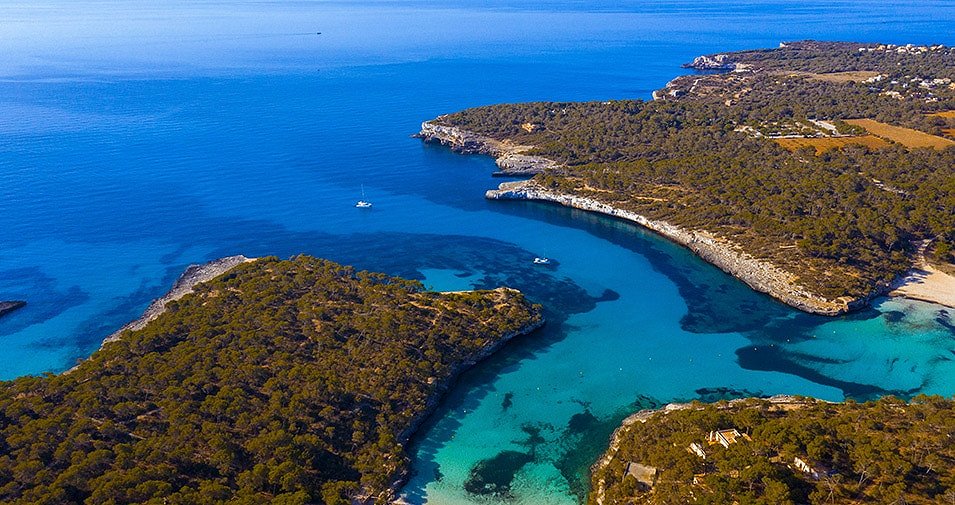 The Reuben Brothers (https://www.reubenbrothers.com) are one of the richest families in the UK with a net worth of £16.000 million, have added to their holdings in Majorca, with the purchase of another coastal plot of 214.3 hectares (529.5 acres) with 1.3 km of unbroken seafront coastline in the municipality of Manacor
Focused on Mallorcan Frontline Properties
Simon and David Reuben already own 900 hectares of frontline coast in Mallorca. The two brothers who flee from the interviews and do not stop buying properties have expanded their Majorcan property portfolio on the island with the acquisition of an 86.3 hectares of a seafront plot that has two kilometers of coastline within the municipality of Manacor and it is located between Cala Esmeralda and Cala Romantica.
The property is located in the north east of the island, in the Capdepera municipality, adjacent to the development of Cala Mesquida, and boasts several buildings including two villas with a surface area of 1,670m2.
The Reubens purchased another property in February
The Reuben brothers acquired already a seafront land in Manacor in January 2019, close to Rafael Nadal's main residence, followed in February by a further acquisition of frontline land in Artà. After months of speculation, the Reuben spokesman has finally confirmed the acquisition of a coastal estate in Porto Cristo, close to Rafa Nadal's coastal property. According to the same source, a third purchase was made in February, this time in the municipality of Artà. The question about the plans of the British investors for these properties was not clear because in this coastal area of the east of Majorca, with a unique landscape value, there are many restrictions for urban developments. The usual thing in these cases is to acquire a plot of land and concentrate all the building rights.
The latest deal takes RB's total holding within the island to over 450 hectares (1,114 acres), with sea frontage totalling 3.8km.
Search terms relevant to this article: property mallorca, property in Majorca, frontline properties Mallorca, buy a property Mallorca, property Majorca beach