Property for sale in Palma de Mallorca (Updated 2020)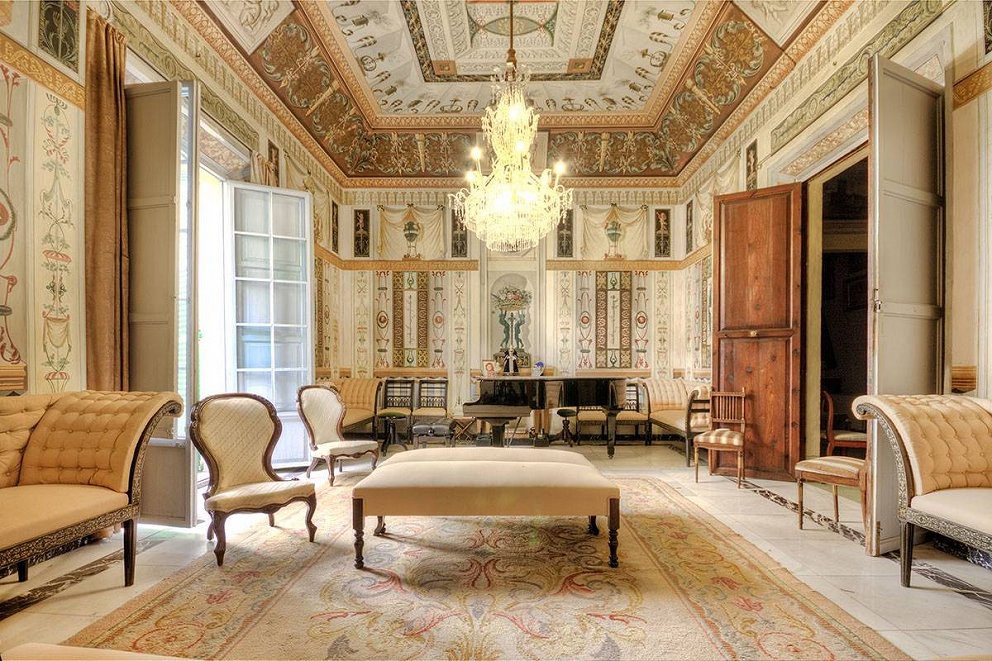 145 Properties for sale in Palma de Mallorca
Search for Palma properties, with the #1 estate agents in Palma de Majorca, your premier resource for finding luxury listings and updated property for sale in Palma. We have 156 flats for sale in Old Town Palma and 23 apartments in Portixol.
Thinking of buying a property in Palma de Mallorca? Or are finding that perfect luxury pad to getaway from the stress of your everyday live when the weekend or any other opportunity arises? Want something lively, cosmopolitan? Then Palma de Mallorca is the place for you!
Boasting over 400,000 residents in a metropolitan area of over 200 square meters, comprising of a bustling city center and windy, narrow historical lanes, leafy suburbs, stunning coastline, beaches, marinas… Palma de Mallorca has it all in spades!
26 Penthouses for sale in Palma de Mallorca
Palatial properties in Mallorca are absolute gems! Often featuring period touches or stunning renovations, these cleverly designed buildings were once home to the island's upper classes and were built to withstand time and the climate itself – walls can be up to a metre thick and hold in cool air whilst keeping the outdoor heat at bay.
And they definitely have the Wow! factor. These homes often weren't just for the owning family, but also their household and any (and many!) guests. Palace-style properties in Palma de Mallorca and the rest of the island are centred around a grand courtyard, and interior fountains, balconies and gardens are a staple.
What more could you ask for?
Palma de Mallorca is a bustling City
Palma de Majorca is the eighth largest city in Spain, which is quite a feat considering that the autonomous community of the Balearic Islands only boasts 2.3% of the country's total population.
Palma has benefited greatly from Spain's entry into the EEC in 1986 and has since become one of the premier holiday destinations in the Mediterranean, with it's airport, Palma de Mallorca International (PMI), estimated to serve nearly 30 million passengers this year – the only airports with more traffic in Spain are of course Barcelona and the capital, Madrid.
Due to it's desirable climate, trendy neighbourhoods with an abundance of bars, restaurants, shops and galleries, Palma de Mallorca is home to a growing international community from a wide array of nationalities and walks of life, but it goes without saying that it is particularly popular with Brits, Germans and Scandinavians.
A Well Connected Hub
Palma de Mallorca's International Airport has flights to and from over 192 destinations reaching as far as Israel, Iceland and Russia – and connections to Barcelona's El Prat and Madrid's Barajas Airports allow for easy travel from as far as Asia and the Americas!
And on the island itself, the city is the central hub for all public transport from buses, to trains and even ferries to the islands of Ibiza, Menorca and Formentera.
In the area surrounding Palma de Mallorca you'll find the desirable locales of Portals Nous (a favourite amongst yachters for it's marina and promenade), Puerto Andratx (home to a large natural bay and super-villas galore) and Ciudad Jardi (a trendy, up and coming area to the south along the coast).
Further Afield
If you're looking to really explore Mallorca, you can find places like Soller, Deia, Inca and Llucmajor within a short distance, whilst other gems such as Pollensa and Arta are a bit further out – but you'll soon find out that with Mallorca's gorgeous landscape, every journey will leaving you wishing for more.
So… Whats on Offer in Palma de Mallorca?
Below you'll find a selection of the finest Penthouses and Palatial-style property in Palma, thoroughly curated by Balearic Properties' dedicated team.
If you happen to be on the island then come and visit us at our new office in the heart of the city. We also have offices in Pollensa and Portals Nous. We can't wait to meet you!