The Hotel Formentor - Luxury Hotel at the best beach of Mallorca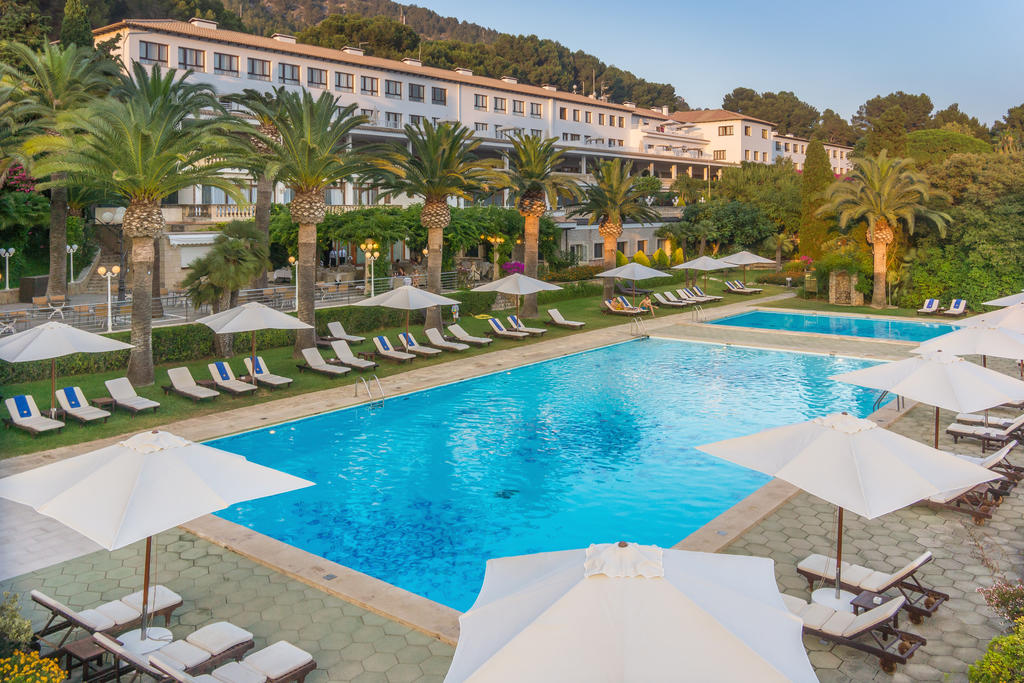 The Hotel Formentor is a unique hotel in the world, with more history within its walls than many museums do: here were hosted international celebrities: Rainier of Monaco and Grace Kelly, the Dalai Lama, international politicians and cultural and artistic stars.
Located on the beautiful peninsula of Formentor, at the end of the Bay of Pollença, Formentor Hotel is considered the best boutique hotel in Spain, offering exclusive relaxing services, elegance, tradition and good taste.
This magnificent hotel, currently run by the Barceló group, is a symbol of style and distinction, only available to a little few who will find a relaxing atmosphere in its historic walls, surrounded by more than 1,000 hectares of Mediterranean nature.
Entering to this small natural peninsula, closing the Sierra de Tramuntana, feels like stepping into a parallel universe, where time goes by quietly and where nature looks brighter and livelier.
Many German and Russian great fortunes visit the hotel each year, both in summer and autumn looking for a relaxing atmosphere. What's more, they meet every year with preeminent Latin American writers, creating a unique and unforgettable ambience.
The hotel, with private access to one of the most beautiful and quiet beaches of the island, is one of the symbols of luxury residences in Mallorca.
Its location is one of its great attractions: live in the bay of Pollença or in a villa in Formentor is a real treat, perfect for those looking for a place to reconnect with nature, away from the routines and forget the stress of town.
The area is virtually unspoiled, wrapped in a natural blanket of Mediterranean pine trees and the sea border. Only very few properties in Formentor are on sale, making it undoubtedly the most exclusive place in Mallorca.
Bookings
Barcelo Formentor
Playa de Formentor, s/n
07470 Pollença
Mallorca
+34 971 89 91 00‎
www.barceloformentor.com