Targeted projects grows in Mallorca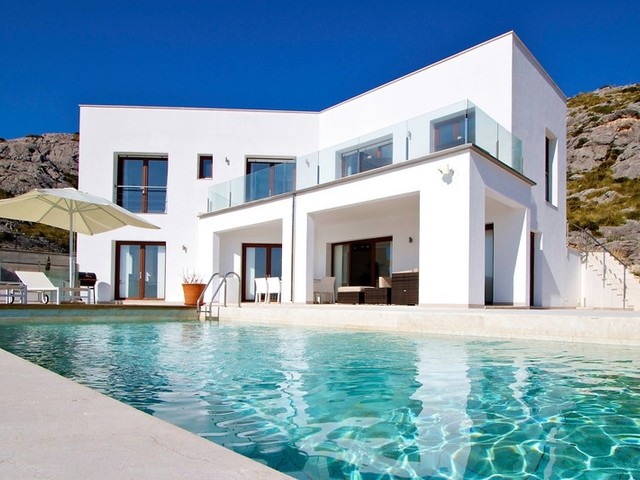 The number of targeted homes in Mallorca until the third quarter of 2016 have increased by 19.06% over the previous year, according to data recently published by the Balearic Association of Architects.
This same entity confirms that the constructive activity is sustained by the projects related to the tourist building and the housing, especially the single-family home, although an already multi-family housing is already detected.
In Mallorca the budget and the number of targeted projects, and the number of housing grows 99%. The targeted budget at single-family housing is already at 75% of the budget level targeted in the years previous to the crisis. On the other hand, the targeted budget in multi-family housing stills far from the data obtained in 2011. It's here, where we can expect an improvement in the next few years.
The creation of housing as a whole (single-family, multi-family and V.P.O.) stills at 11% of the maximum figure for the year 2007.
Legislation can have a key influence on the future of the building, different laws affecting the sector are being processed, including the Tourism Law, the Housing Law and the Land Law, as well as, at the insular level, the new Island Territorial Plan of Eivissa, or theCommercial Equipment Plan of Mallorca.
In 2017, more than half a million homes will be sold for the first time in nine years, since the crisis began in 2008.
In addition, this will represent an increase of 12% compared to the 445,000 floors to be commercialized in 2016. The real estate market will chain three consecutive years of growth and consolidate its recovery. The lack of supply of new construction sufficient to meet all demand, after the construction stop registered in previous years, is the main factor of the role of used homes. In fact, of the total transactions estimated for the next fiscal year, only about 75,000 (15% of the total) will be newly promoted. Another 15,000 apartments will still come from the surplus of homes that remained unsold when the 'real estate bubble' exploded in 2008, which was generated in the early years of the last decade.
The current situation of economic improvement and the opening of mortgage credit are the main pillars of the demand for housing. There has also been an increase in the demand for investment, which again sees housing as a "refuge value", given the lower profitability offered by other alternatives.
Mallorca-Property.co.uk is Mallorca's #1 source for property, with more than 1200 villas and apartments for sale, and other property listings by the most selected and reputable estate agents on the Island.