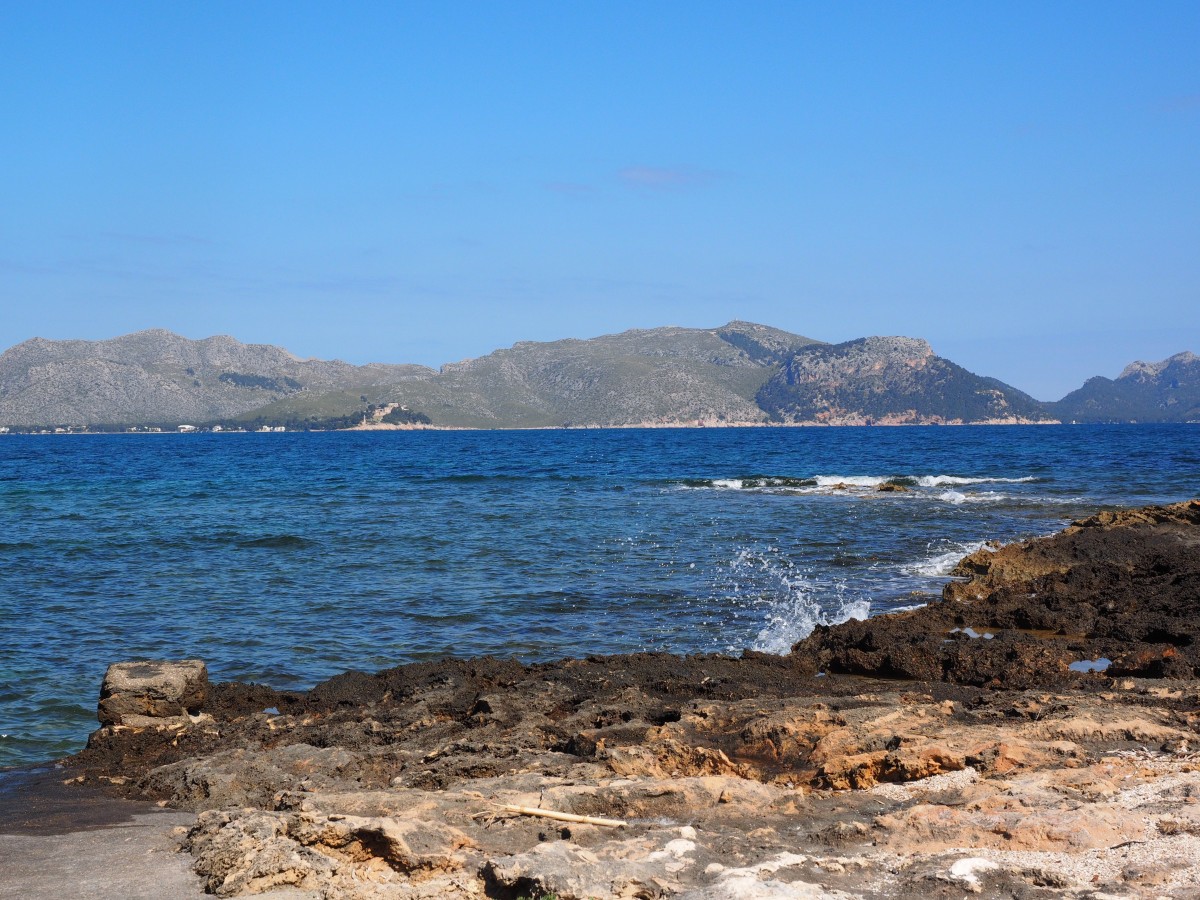 Mallorca in summer is synonymous with fun and relaxation in equal parts. Its coves and beaches of fine white sand, the warm temperature of its crystal clear waters, beautiful landscapes … ensure an unforgettable summer. Here are some plans to enjoy the Mallorcan summer.
Getting lost on a pristine beach
If you want to live a unique experience, spend a day of your vacation to discover the most authentic through its pristine beaches Mallorca. Could be alone on a beach in Mallorca can be tricky but these beaches offer much lower occupation than the rest. Some of the best virgin beaches of Mallorca are Cala Tuent (Escorca), Coll Baix (Alcudia), Cala d'Egos (Andratx), Es Caragol (Ses Salines) or Cala Figuera (Pollença), near Cape Formentor.
Discover the sea bed
To discover the true beauty that is hidden on the coast, nothing like diving into the sea and swim among rocks, algae and fish. On the seabed you can be found a totally different landscape worth exploring. It is enough equipped with the necessary elements: fins, a diving mask and a tube to breathe. So simple it is to snorkel and discover the Mediterranean fauna such as jellyfish, sea urchins, eels and anemones. This is what can be seen in places like Cape Formentor. The rock formations give this landscape a magical charm, great for novice divers who want to find a great biodiversity. Other outstanding diving areas are Cala Varques, Cala Ratjada and Cala Llamp. In the Bay of Palma will find their place those who wish to undertake an adventure movie and discover sunken ships.
Enjoy the sunset
Mallorca has many corners where you can enjoy a privileged view of the sunset, undoubtedly one of the great works of art designed by nature.
Mirador de sa Foradada, in the heart of the Tramuntana coast, is a classic. From its high vantage point only a drop of sun drawn on an endless sea is contemplated. In the Torre de ses Ànimes of Banyalbufar you can enjoy a relaxed setting sun in a little noisy environment, the opposite of what they offer the terraces of Puerto de Andratx. Following the trail of the best sunsets we moved to Formentor, an essential visit home, for many, the best view of the sunset. Already in Palma we find a small corner from where you see to die the day: the terrace of the Baluard Museum.
Live the Mallorcan night
And of course should not forget that Mallorca has an unbeatable nightlife proposal. In Palma, the old district of Santa Catalina is filled at night with its cosmopolitan mix of dining or drinks.
The promenade of Palma has many places to dance and be seen. In the legendary Tito's nightclub gets on the dance floor glass elevator and views of the bay are spectacular. Nearby, the marina of Can Barbarà, offers restaurants and bars with DJs where there are very good atmosphere.
Moreover, many towns celebrate their festivities in summer and the perfect opportunity to discover the authentic character of the island.
At Mallorca-Property.co.uk we have a stunning portfolio of exciting property offers and a service of the highest quality. People looking for a Mallorca property can take advantage of the current prices and best opportunities. Your new home in Mallorca will become the perfect starting point for your summer plans!