Shopping in Palma de Mallorca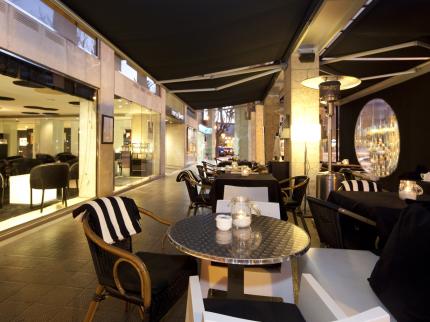 Strolling around Palma is like entering a whole new world of contransting sensations. Hadn't the idea occurred to you of coming to Palma fora shopping spree? Enjoy a leisurely walk around the old city and visit some of Palma's main areas: Via Sindicato, Plaza Mayor, Calle San Miguel, the Cathedral, Calle Jaime III, etc.
Combine a look at some of the city's historical architecture with a day shopping in one of Palma's most important shopping areas, with the best prices and the guarantee of first-class service.
We know that what brings people to Mallorca is the mildness of our climate, or the singular beauty and diversity of the island's different landscapes. Or maybe it is the fame of our tourist infrastructure or simply the sharp contrast between Mallorca's cosmopolitan atmosphere and its deep-rooted cultural heritage.
The island's privileged situation, in the Western Mediterranean,quite clearly offers a series of unparalelled climatic and cultural conditions, together with a unique variety of landscapes. Spain's membership of hte European Union has provided and added advantage: Mallorca offers the same products and services that you can buy in your own country of origin, with the guarantee of European quality standards. The best brand-names are, therefore, available in our shops.