Rafael Nadal: Best in the World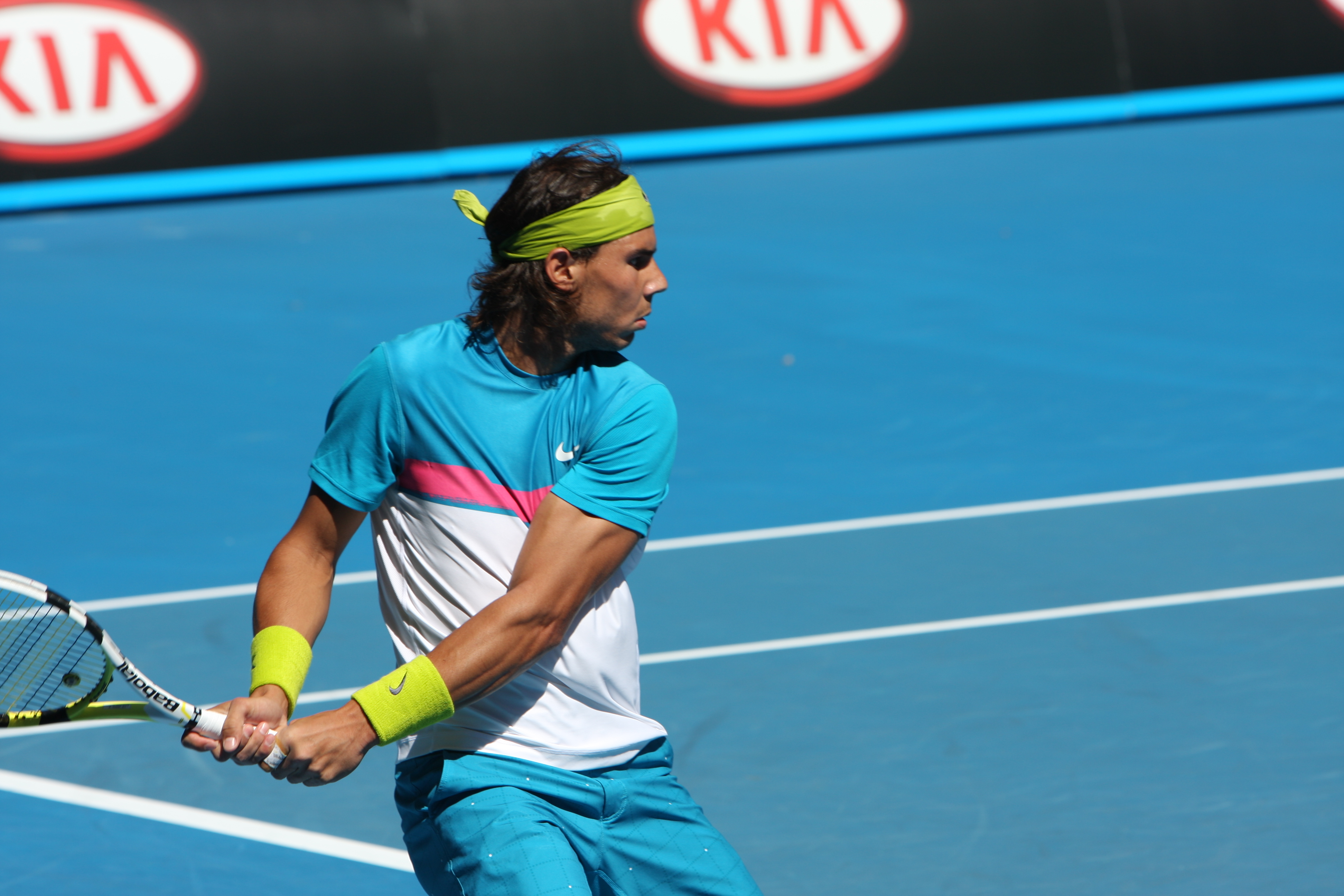 How dominant is Rafael Nadal on the clay courts of the French Open? In winning his record-tying sixth championship at Roland Garros, Nadal was challenged more than he had been in any of his previous finals at the event, yet still defeated all-time Grand Slam champion Roger Federer in four sets, 7-5, 7-6, 5-7, 6-1, the final one capping a commanding performance by the world No. 1.
The win ties Nadal with Bjorn Borg for the most ever wins at the French Open and gives him 10 overall, just six behind Federer. Having just turned 25 years old, Nadal could make a run at Federer's record 16. Of course, that total of 16 could go higher in the coming years. Federer showed in Paris that he's not done yet, even as he approaches his 30th birthday.
Nadal was beatable on Sunday, which isn't something you could have said about a vast majority of his 46 previous matches on the red clay of Paris. His defense was as brilliant as ever but his groundstrokes were inconsistent and he played tentatively at times, hitting the ball short and allowing Federer to work the angles for winners.
For the first 40 minutes, Federer was up to the task. He burst to a 5-2 lead before Nadal got settled and rattled off seven straight games. For the first few games, Federer played flawless tennis. Then the drop shots started his the bottom of the tape instead of the top. The backhands that were hitting the line started pushing a few inches past. When he lost the opening set, most expected Nadal to run away with the rest of the match.
He almost did, winning the second and going up a break in the third. Federer stormed back with two breaks to force a fourth set. When Nadal faced a 0-40 deficit in the opening game of that set, visions of the classic 2008 Wimbledon final, when Federer came back from two sets down to play a fifth set, were dancing in the heads of tennis fans. Nadal put an end to that quickly. He won five straight points en route to a 6-1 victory in the final set.
With his sixth title, Rafael Nadal's name is side by side with the great Borg, who also won his sixth French Open title immediately after his 25th birthday. Later that year, the Swede abruptly left the sport later. He never won another Slam.
Source : http://sports.yahoo.com