Purchasing a Property in Mallorca: Tips, Tricks, and Facts!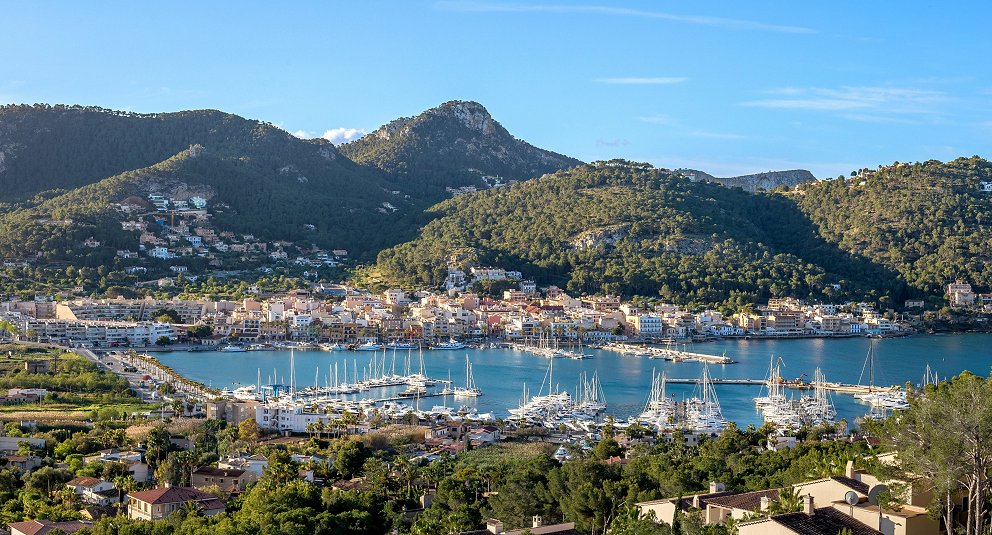 How to purchase a property in Mallorca: Top 10 Tips
Mallorca has something for everyone, whether you are looking for an apartment, a spectacular & luxurious house, an apartment with a beautiful sea view, or a remodeling project in need of some TLC. The island's real estate market is bursting to the seams with elegant, comfortable, and sometimes properties in need of repair.
Purchasing a property in Mallorca is considered as a long-term investment that should be carefully considered. Before committing to buying a house in Spain for the prospective buyer, there is a lot to take into consideration. Interested parties should become wholly acquainted with the contractual and legal terms and the various types of available home options in Spain and the current market scenario.
What is the current state of the Spanish property market?
Many Irish and British tourists, investors, and other interested parties have continued to visit Spain despite the covid times. As a result, the Spanish property market is the world's sixth largest, with annual sales increasing by 25% on average. In recent years, real estate prices on the famous vacation island have also risen significantly. Overall, the Spanish property market is the sixth largest globally, with annual sales increasing by 25% on average. In recent years, real estate prices on the famous holiday island have also risen noticeably.
In 2020 and 2021, Mallorca prices for houses and flats increased, prompting analysts to warn of a new property bubble. Houses and apartments rates in and around Palma de Mallorca have increased the greatest, by 15% (an average of 5,390 Euros) over the previous year. Buyers are younger than they were a few years ago: average international buyers used to be in their 60s, whereas today's buyers are often between 40 and 50 years old. The increase in the Spanish market is witnessing an upswing due to increased demand from international investors.
The first step while purchasing your dream property in Mallorca is deciding on a location.
For many individuals, the dream of owning a Mallorca property has long been a pipe dream. Mallorca villas are known for having a lot of room, Mediterranean appeal, and generally a large garden or terrace, which can give the interior of the property a beachy atmosphere. Mallorca's climate is temperate and warmer than practically anywhere else in Europe, even in the winter. With timeless design classics and rustic Bohemian flair, the properties radiate an unparalleled beauty themselves and look even more warm and graceful.
It can be expected to get excited about interior design before making a purchase; hence instead of getting carried away, we recommend committing to the location most suitable for your needs based on your particular preferences and demands. Apart from the natural beauty of the site, you should consider if it would be appropriate as a permanent residence or solely as a vacation home and how this could fit into your long-term objectives. For most investors, the convenience of leisure and shopping opportunities near the property is the key consideration.
Looking for an appropriate Mallorca property – What kind of properties are available?
Before purchasing a home, prospective buyers are frequently dark about what is available on the island. The real estate types are essentially similar to the residential structures and flats seen in most countries, but they have distinctive names and, in some instances, design aspects.
· There are several fenced or gated detached residences and villas with gardens in Mallorca. These homes offer modern facilities, ample space, and a high level of privacy. Villas with smaller plots can be found in 'Urbanizaciones' (Spanish private housing developments).
· In general, apartments in Mallorca are less expensive than houses. They have a smaller living space, an open kitchen and are located in densely crowded locations or close to the seaside. Simple and functional apartments and magnificent apartments with roof terraces, private underground parking, and even golf courses may be found all around the island.
· The prices for the townhouses are mostly between large houses and smaller apartments. They have two stories and private garden space, and an outdoor pool in some cases.
· Houses in a village that emanate a rustic and authentic atmosphere are known as Casas de Pueblo (townhouses). These more classic properties may appear to have an unusual layout at first look. Investors typically devote a significant amount of time, money, and attention to renovating their properties. These 'village houses,' in contrast to properties in more densely populated places, are placed in peaceful settings, and instead of a pool, you may have your own tiny orchard.
· Fincas are popular among both domestic and international buyers. These are great for individuals who want a little more privacy and the option to disconnect from the city and spend life in rural areas to appreciate nature. There is various property for sale Mallorca options for the potential buyers, ranging from small, distinctive country houses to lavish residences and working farms. When purchasing a rural house, buyers must be asked to pay attention to terms and conditions as well as the legal aspect of things such as water and electricity supply. A private vehicle is required for leaving and arriving at a Finca; hence that cost must be included. In rural areas, Spanish language skills are considerably more beneficial, especially when planning to utilize your land for agricultural purposes.
Consider Formalities & Tax Matter While Purchasing Mallorca Property
Taxes are charged on property transactions in Mallorca, as they are in many other countries; thus, prospective buyers will require a Spanish tax number to purchase a house on the island, which can also be used for other requirements. For a nominal price of 15 Euros, the so-called "Number de Identificación de Extranjero" can be obtained from Spanish consulates around the world.

Before buying, inspect the property and go through the contract with a fine-toothed comb with a lawyer.
Once the big day of the visit arrives, it is critical to properly and thoroughly inspect the property. You should be able to meet your specific needs in your newly purchased home. Before buying a home, it is essential to get professional assistance and employ a lawyer. Seek assistance from an outside estate agent who is acquainted with local laws and procedures. It is critical to pay attention to existing defects in the house and inquire about the last time the house was refurbished to eliminate personal losses during private purchases.
Before you sign a pre-contract (which is a legal obligation in Spain), make sure to give your lawyer plenty of time to see the Mallorca property and examine the sales contract before you sign hastily and later regret it. Be aware that even a verbal agreement is legally binding in Spain. It is preferable to insist on a custom contract than using a conventional contract proforma, which usually advantages the vendor rather than the buyer. Before signing the contract, be sure that the seller's signatory is the legal owner of the property for sale Mallorca and that everything you agreed verbally has been written down in the contract. Buyers have the right to demand an 'Escritura Publica de Compraventa,' a signed contract, and registration in the land register.