Palma de Mallorca to be one of the top five urban touristic destinations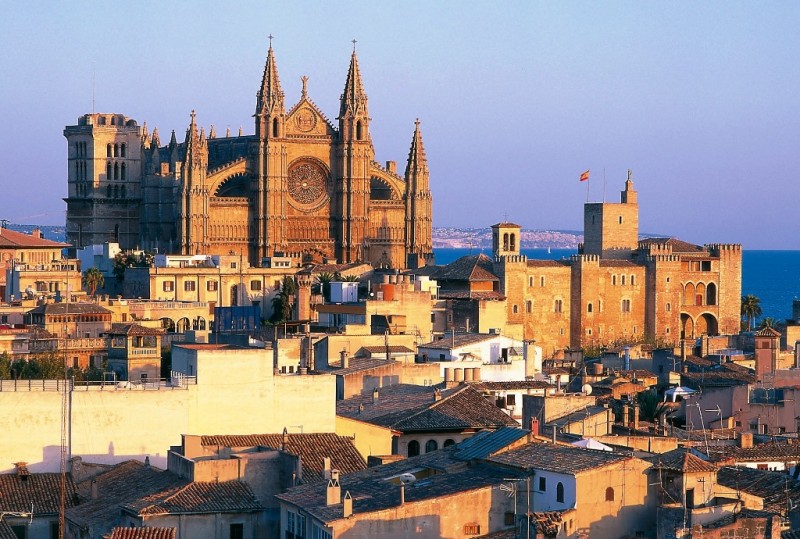 Palma is a magical city. Thus, why not be one of the first five urban touristic destinations? Step by step, this will be possible. Although Mallorca is a place where beaches and sun are the best appeals for tourism, Palma has moved from the tenth to the sixth position with regard to urban tourism, according to the Trip Advisor users. We should not forget that this firm –specifically the Traveller's Choice Destinies- awarded Palma as one of the best destination on Spanish national scale.
This is why the Tourism Foundation in Mallorca urges to use its 6 millions budget to invogorate the city's activities. From the 39 activities designed, almost 17 have been carried out, such as the successful Beer Palma, which congregated 80.000 people, the 'Palma amb la dansa's' event or the promotion of the Salón Náutico.
Others, like the Comic Nostrum's exhibition, will be celebrated in a few time, according to the manager of the organisation, Pedro Homar. Just the same as the Arena Running, a new sport modality that consists of going over 5, 7 or 10 kilometers around different beaches of the island. The date for this races is the month of September.
Samely, the International Festival of Chorus, which would attract 800 people, will occur in November. As we see, all these events will take place during the off-peak season, precisely to show that Mallorca is an attractive destiny all year long and not only during summer. Thus, Homar assured that, by the end of december, all the activities designed will be taken place.
Real Estate in Palma de Mallorca
Discover the best property for sale in Palma de Mallorca with Balearic Properties of Palma , where you will find townhouses and city apartments for sale in the hearth of the old town of Palma , and some of the best modern properties with spectacular views to the Paseo Maritimo and the whole bay. Mallorca, and, specifically, Palma, is a city where one can enjoy many different cultural activities all along the year.