Nordic Walking in Mallorca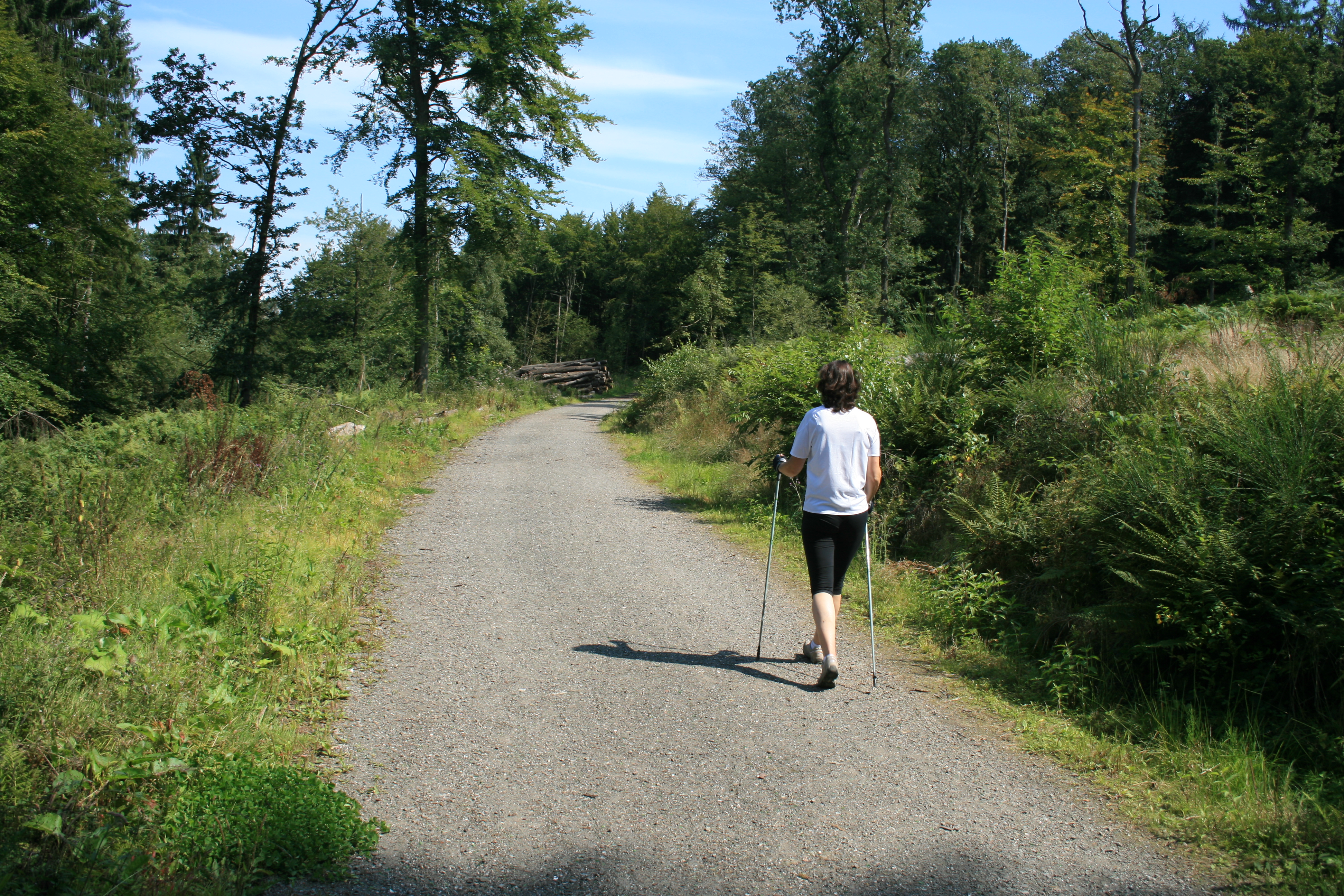 Mallorca is the ideal scenario for Nordic walking, as the climate and the diversity of the landscape offer everything you need for an active holiday on the island.
Nordic walking is becoming increasingly popular on the island and is recommended for people of all ages. It consists of walking with poles which have been specially designed for this activity.
A certain level of skill is required in order to do this exercise correctly, so it's a good idea to do a short training course beforehand, with a qualified instructor who can show you how to make the right movements and thus obtain the maximum benefit. More and more companies are offering the chance to take part in these courses and go on guided excursions around Majorca's natural areas with special all-in tourist packages. This sport can be enjoyed at any time of the year, although it's best to avoid the high temperatures in summer.
Majorca has the first Nordic walking park in Spain. It was recently opened in the district of Alcudia and offers a range of different itineraries with three levels of difficulty. The Green Route of 'Es Barcarés' runs mostly along the coast and presents no special difficulty. The route of La Victòria goes through the Mediterranean forest and has spectacular views. The route of the Coll Baix is for advanced walkers and leads to the small beach of d'es Coll Baix, a spectacular setting only accessible on foot or from the sea.
There is also a range of outstanding nature areas with numerous hiking routes, as well as the islands' beaches which are ideal for this sport and offer numerous itineraries of varying lengths and degrees of difficulty.
Majorca makes the ideal setting if you are either starting out in the sport or want to continue your training in a destination which is committed to sustainability. It also offers numerous additional options, such as the chance to discover its rich cultural, natural and gastronomic heritage, one of the island's best-kept secrets.
Nordic Walking Events in Mallorca
C./ Bennassar, 1A
07400 Alcúdia
607 917 086