Mallorca, the best yachts favorite destination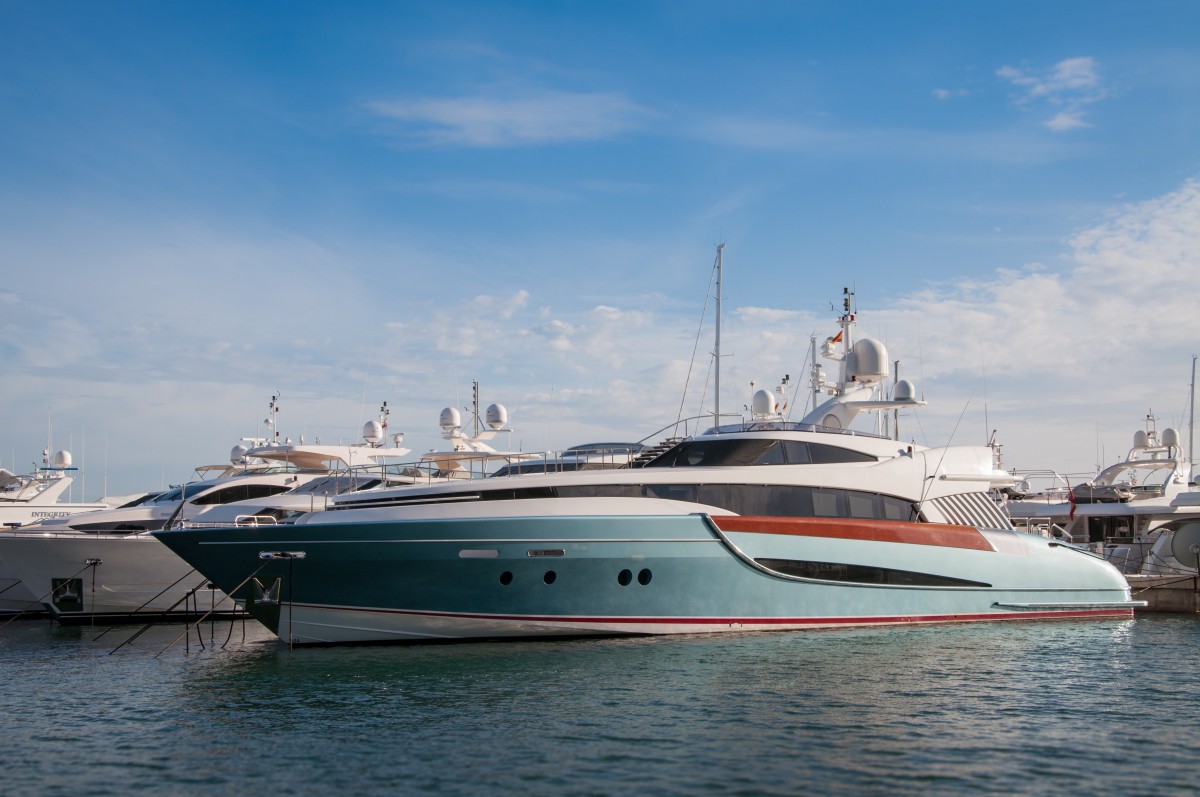 This week has once again given one of the images that in recent years there have been on the island. Three spectacular yachts have gathered in the Bay of Palma and noted for its spectacular Yas futurism, belonging to the Prime Minister of UAE, and is one of the largest in the world. They were also in Majorcan waters the Ocean Victory and the Palladium, marine authentic jewelry. The Yas measures 141 meters in length, was built by the shipyard ADM Shipyards in Abu Dhabi in 2015 and is the world's eighth largest yacht.
In recent years, Mallorca is experiencing a boom of large yachts. Demand is growing so that both mooring and boats for charter and refits missing. As stated in the last Boat Show of Palma, the season of activity of these ships is divided into two seasons. In the summer months cruising in the Mediterranean and in winter they move to the Caribbean or dock in Mallorca for rehabilitation. This year, Mallorca has become an attraction for the luxury sector and in the most demanded destination, which has led to the rise of the marine industry. Do not forget that for years, a common activity on the island was walking along the promenade of Palma in winter and see the silhouette of large ships such as Al Mirqab or Lady Moura, although neither is currently in Palma. For some time, the island is a place of passage and stay of pleasure boats, including large megayacht belonging to some of the largest fortunes in the world. Some plying Majorcan waters because they are passing, and sailing towards the Cote d'Azur or the Italian Riviera. Others choose the island as a holiday destination while there are patterns that come to repair their boats as in the bay of Palma are some of the best service centers of this type of boats around the Mediterranean.
The Stargate also often spend time in Palma, like the Phoenix2 of 87.2 meters and owned by Polish entrepreneur Jan Kulczyk. Among other mallorquines enclaves, the Phoenix2 visited Formentor and Cala Deia. Another common of the island is Limitless (96.2 meters long) of Wexner Leslie, owner of the company Victoria's Secret.
In addition to impressive yachts in Mallorca are some of the best villas in the world. Mallorca is one of the top destinations for property investments in Europe, Mallorca-Property.co.uk is Mallorca's number one source for property, with more than 1200 apartments and villas for sale.