Mallorca Property Market 2022 Forecast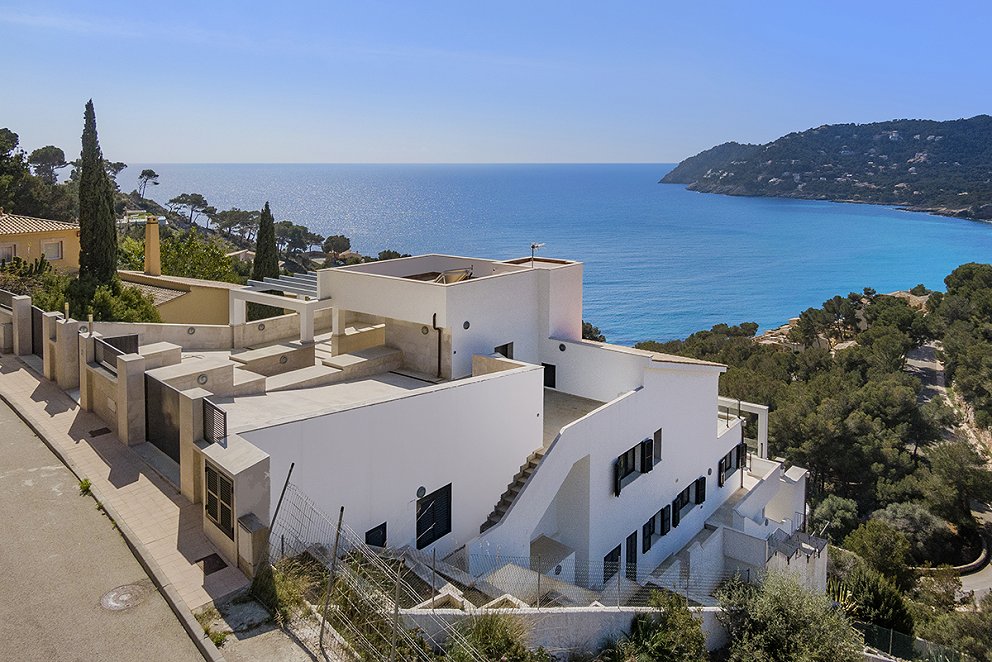 What's ahead for Mallorca property values in 2022?
Are you thinking of buying a property in Mallorca and wondering if 2022 is the year to do it? Banks are offering very low interest rates with high loan-to-value ratios (60%-100%), and the opportunity window is only temporary, as everything will depend on how fast social and economic life will return post-covid.
What sorts of properties are in demand, and how have housing trends changed over the past year and a half?
The home office trend has made buyers more flexible on location, and the most sought-after properties tend to value natural light, a convenient working area, and a garden. Before the pandemic buyers tended to prioritise living close to work or near a public transport connection, whereas today more are opting for larger properties away from the immediate center. Mallorca's property portfolio focuses on these in-demand features, such as private gardens, sun orientation, beautiful views, and spacious layouts.
Check out our best properties with amazing sea views or have a look at our services if you are interested in the current buying opportunities.
In 2020, the real estate market in Spain saw the opening of a new path with a high demand for rental properties and single-family terraced homes in the suburbs. However, the drop in house prices was expected due to the COVID-19 crisis and the debate of whether or not that would happen was taken to the streets.
It's undeniable that the pandemic has brought uncertainty to the real estate market in Spain, something that will affect investors, buyers, and sellers throughout 2021. Foreigners interested in the Spanish real estate market can benefit from property prices forecast in Spain and that's exactly what we will provide today.
The main thing to understand is that the pandemic has altered the expectations of house prices in Spain. If we look at the more recent models in October 2020, there's a clear shift to the left in price distribution compared to the October 2019 models. That means that the projected house prices are lower.
Though foreign property sales dropped significantly during 2020, the summer of 2021 saw an increase in sales due to the positive impact of the pandemic. According to experts at Idealista, the average property price in Spain at the beginning of 2021 was 1,779 euros per square meter. That is 0.9 percent higher than the year before.
Property Prices Forecast in Spain in 2022
In 2021, property prices in Spain according to the S&P Global Ratings analysts and their reports would fall considerable. The decline of property prices in Spain ranged from 3 to 3.5 percent in the first term of 2021 and the property prices would fall before they gain stability once more in 2022.
Their studies and forecasts show that the property prices in Spain will fall by 6 to 9 percent and we see them return to pre-coronavirus indicators by 2024, not earlier. Simultaneously, the study and forecasts show that the real estate sector will have fewer losses compared to the 2008 crisis.
S&P Global Ratings has expressed a positive outlook by determining that the real estate market will be restored by the second half of 2022. Some experts are also optimistic about the property prices forecast in Spain in 2021. If mass vaccination is successful and the disease can be controlled, experts claim the real estate market can recover before the year ends.
Our property experts in Mallorca can confirm now that sales increased 20% in the second half of 2021 and prices increased in general.
Luxury properties will outperform
The current property cycle was initially characterized by all types of properties rising but now the high end of the market is leading the growth in Mallorca property values
According to _Iris Grünewald, the Savills Associate in Mallorca, the high tier is the top 35% of property values in any region of Mallorca.
In 2021 this refers to home values at around € 950,000 or higher for the combined Islands, with a typical value in the high tier around €1.5 million.
The middle 50% of property values (the mid-tier) increased 2%, and the 'low' end of property values (the low tier) increased 1%
What about the rest of Spanish Properties ?
There is no denying that the COVID-19 pandemic altered the expectations around property sales in Spain. However, the models still project increases in property prices in nearly a third of the country's provinces, which is higher than was predicted a year ago. As such it is clear that there has been a considerable downward adjustment of property prices forecast in Spain
Should you invest in the Mallorca property market in 2022?
A Mallorca property investment appears as a safe place for international investors and the current interest rates on Spanish mortgages, based mainly on the Euribor, now at -0.0583%, with negative values since 2017.
Check the Official Euribor website for live updates and up to date information.
Foreign investors are once again interested more than ever in buying second homes in the Balearic Islands
Property for sale of the Month:
Check out this new development of luxury apartments in Pollenca (Mallorca North) Deposit is only €5,000 and completion is expected in 2023. Secure your apartment at the best price !
Property Agents in Mallorca
If you are looking to buy a house in Mallorca in 2022, find and contact the most renowned real estate agencies in Spain like the Savills Associates in Mallorca.
Also, our advice is to hire a surveyor to do an architect report about the situation of the property, in order to determine that no damage is present and what kind of renovation or extension can be done. After this, the part of the process is undoubtedly one of the most important, since a meticulous analysis of the contract will be needed, so as to neither party gets harmed. Buying a property in Mallorca that has problems with the city hall for town-planning reasons, and that is something you discover after the final payment better do all the legal work in advance.
Hire a property lawyer before you pay the deposit
That is why we recommend you to receive help from our specialized property lawyers in Mallorca. Why? Because we will accompany you during the whole process of buying and/or selling the property from the beginning, and we will make sure that there is no clause that could go to your detriment.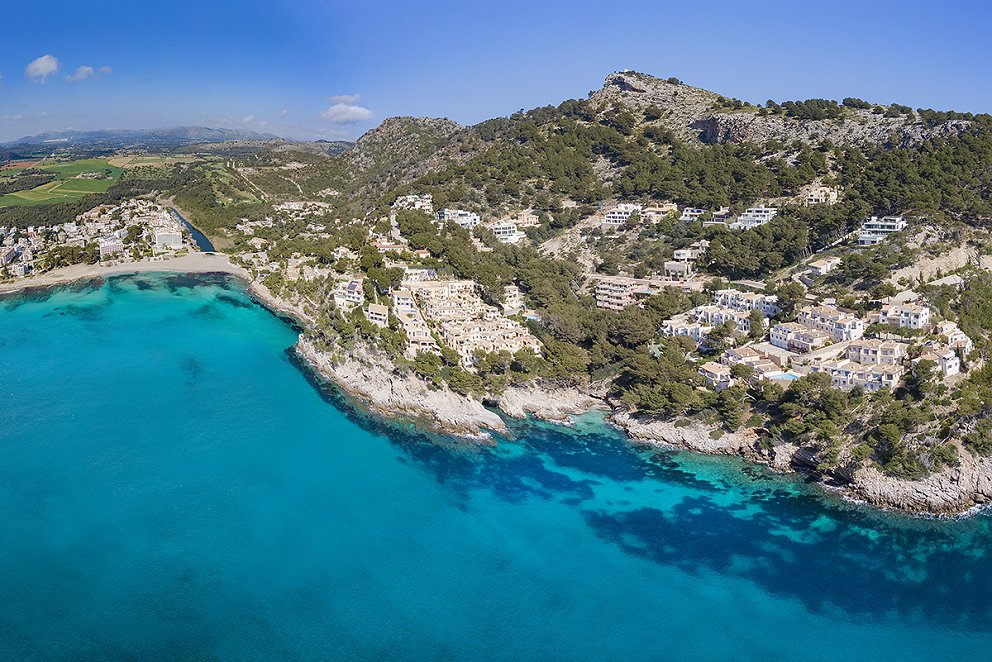 Beautifully designed modern villa, for sale in Santa Ponsa, Mallorca
Purchase Price : 3750.000 Euro. Find all the details here:
https://www.balearic-properties.com/en/property/id/825775
Brand new, ultra-modern villa with pool in Santa Ponsa. This newly built, contemporary-style villa, for sale in Santa Ponsa, occupies a plot of around 1.138m2 and is located in a desirable residential area near the golf course, and just a short walk from the seafront, beaches, shops bars and restaurants.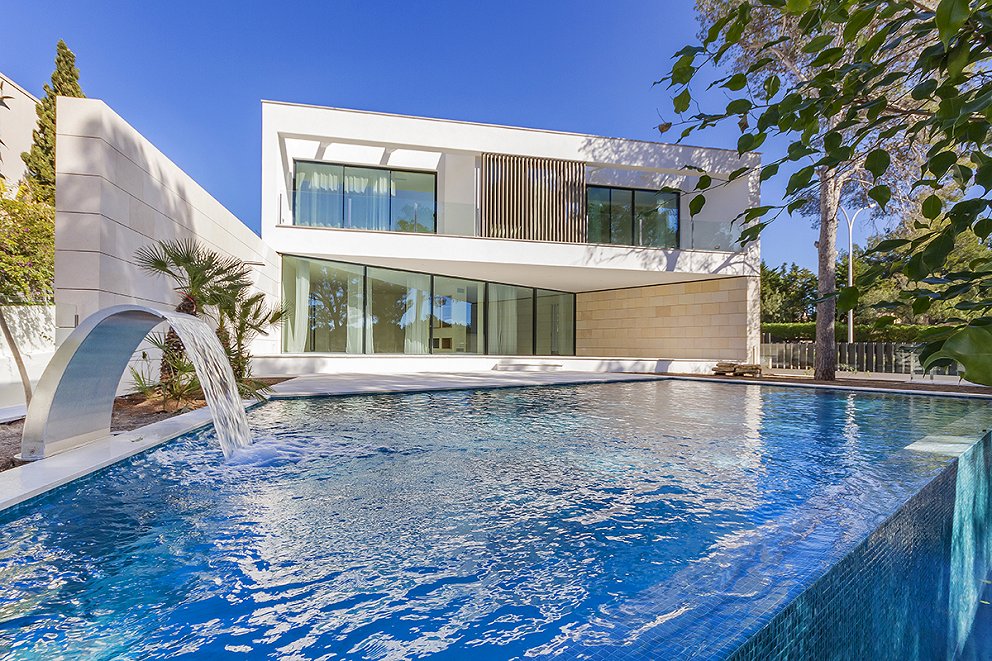 A refurbished townhouse for sale in Pollenca, Mallorca North.
This magnificent home is the perfect residence in the heart of Pollensa town, it is ready to be moved into and enjoyed by its new owner.
A very spacious living room with its lovely sunny terrace with views welcomes to the first floor. Here the huge master bedroom suite, with fitted wardrobes and bathroom en-suite (with shower and bath) is located, likewise another bedroom suite with a complete bathroom and the third bedroom with access to a shower bathroom. On the second and top floor, there are 3 further bedroom suites and another pleasant living room area. All bedroom suites have large, illuminated, fitted wardrobes.
The house offers the comfort of underfloor heating with a heat pump and ducted air conditioning, which can be regulated individually.