Charming property for sale in Mallorca - Buy for just €495,000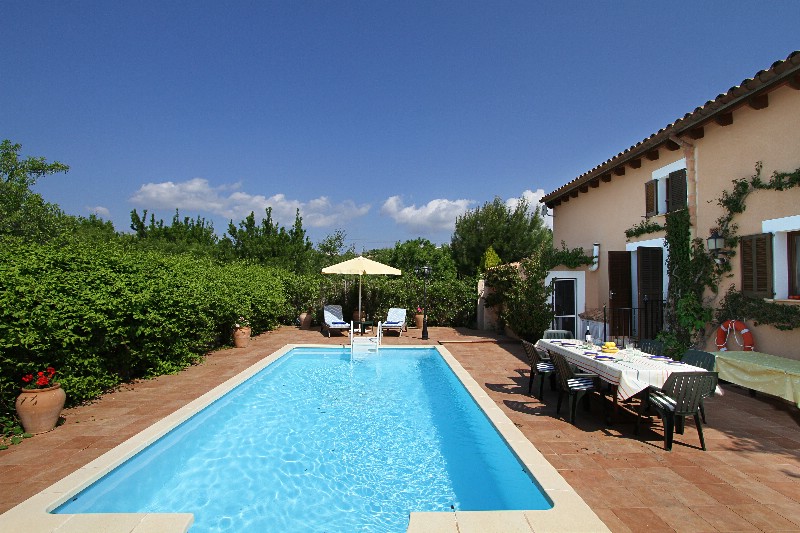 This delightful property is set within an old almond orchard and thus surrounded by orchards allowing privacy and tranquility.
Nestled on the outskirts of the charming village of Buger, in the north of Mallorca, the location is ideal for a private sphere and just at five minutes walk into the village.
The property offers an interesting open design and in total, there are 4 bedrooms and 3 bathrooms. The ground floors offers, a spacious entrance room, dining room, 2 sitting rooms and an extremely well equipped kitchen. To the rear of the house is situated the secure pool area with a 9 × 4m swimming pool and south facing terrace. There are country and mountain views. This house has an ideal location for easy access to exploring the island.
The guide price is €495,000.
Búger
Búger is a traditional village which has keep its traditional character; it remains unfrequented by tour buses and is usually only happened upon by independent visitors. The countryside surrounding property in Buger is devoted mostly to agriculture, with olives, citrus fruits and wine produced close by. Buger properties are also moments from the prehistoric caves of Campanet, regarded as something of a gelogical treasure in the north of Mallorca.
There's a wonderful choice of beaches within minutes , like for example the beaches of Puerto de Pollensa or Alcudia  with numerous sandy beaches. The capital of Palma is just half an hour from Buger ny car, and is a modern city complete with a fine array of historical landmarks and tourist attractions, as well as plenty of opportunities for shopping and sightseeing.
Call the Mallorca Property Specialists on +34 971 53 22 21 to talk about this property or send us an enquiry per mail.