10 Most Common Questions About Buying or Selling Property in Mallorca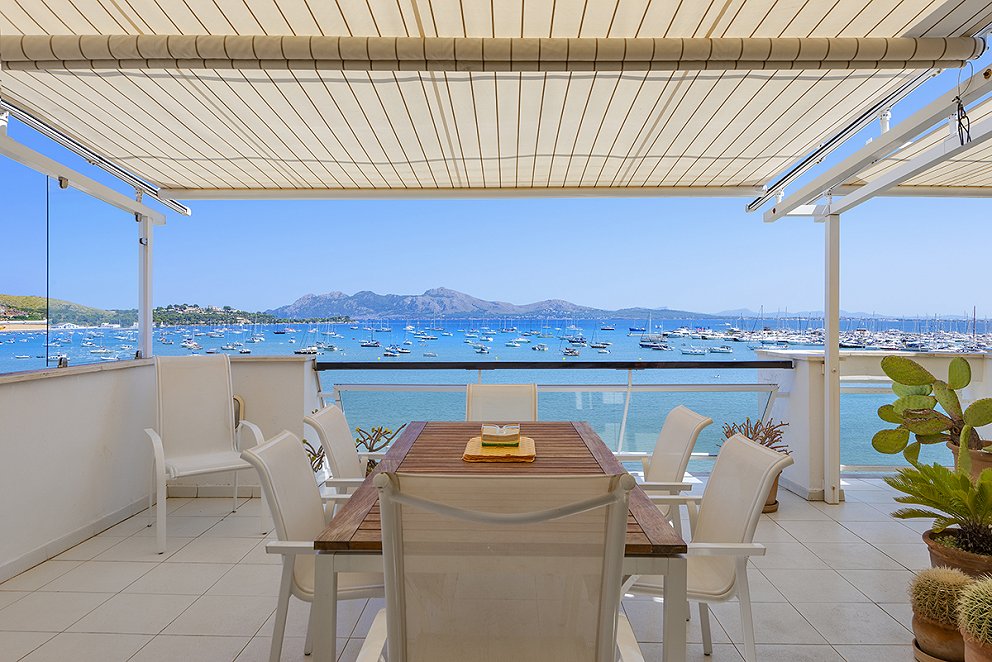 When you're thinking about buying or selling a Mallorca property, many questions start to arise. Today, we are going to answer the 10 most common questions about buying or selling property in Mallorca to clear up some doubts and help you understand these real estate processes, especially if you're a foreigner who's thinking about investing in the country.
Let's get started!
1. What taxes do I have to pay when buying a property in Mallorca?
It depends on the kind of property you're buying. If you're buying a house or an apartment, you'll have to pay a property transfer tax. How much you have to pay depends on how old the property is.
If you're buying second-hand, the property transfer tax would be 10% and if the property is under 32 years old, you only have to pay 5%. If you're buying a new property, it would be 11,50%.
2. What taxes do I have to pay when selling or renting a property in Mallorca ?
When you're selling or renting in Spain, you have to register an income from the transaction. In the country, income is taxed via capital gains tax, with an average range of 19 and 23 percent.
If you're not a resident but you live in an EU country, you will have to pay 19%. But there's an exception! If you sell your home and reinvest the money in another property, you don't have to pay capital gains tax at all.
3. How long does it take to purchase a property in Mallorca?
When you find a new house or apartment, it's normal to want to move in as soon as possible, so that's why this is one of the most common questions. The answer is, it takes 1 to 2 weeks to go through the purchase process once you know what property you want to buy.
4. Can I get an architectural supervision before the pre-sales agreement?
The pre-sales agreement requires you to pay 10% of the total amount, which is why you need to get an architectural supervision before. Once you make the payment, you won't be able to take it back. However, you can get an architectural supervision before the pre-sales agreement. This is something you and the seller must agree to!
5. How much money will the bank provide if I ask for a loan? Are there restrictions?
When you ask for a loan, banks will usually provide 60 to 70 percent of the cost of the property you want to purchase. It used to be 90% for Spanish residents, but banks have gotten more conservative in time, especially with ex-pats. As for restrictions, there are none.
However, you need to be careful. When we say 60% of the cost of the property, we are not talking about market value. We are talking about the bank's evaluation of the property. There's a difference between the price you end up paying and what the bank considers to be the price.
Loans are based on evaluated price, which is determined by architects who are hired by the bank. Usually, banks undervalue the property if it's located in an area where the market conditions for the future are unknown. But if you live in a city like Madrid, where the market is solid, the difference won't be huge.
6. Can I purchase a house without a certificate of occupancy?
The certificate of occupancy accredits that a property follows the necessary health and hygiene conditions. This document is essential when you're purchasing a property because you'll need it to register your services. Technically, you can buy a property without a certificate of occupancy, but it's not recommended.
7. What if I want to buy a local to turn it into a home in the future?
Let's say you find a nice local in a neighborhood you like and you'd like to turn it into a home. In this case, you have to request a license from City Hall to do that. If they deny your request, it means the property doesn't fulfill the requirements based on the architect report you provide. We advise you to be careful if you want to do this and make sure you cover all your bases and determine if you can successfully turn the local into a home before you get into it.
8. Are there restrictions when renting a house or an apartment?
Yes there are restrictions! You can rent to anyone as long as you have a contract, which will depend on how long the rents will be. There are tourist rentals for a few days or weeks, seasonal contracts for more than 30 days, specific contracts for less than a year, and long-term rentals for up to 5 years. Although now any type of properties can be used for holiday rentals, it is necessary that these are in "suitable areas" in accordance with the urban planning of each Town Hall in Mallorca.
Please Note: Properties will not be permitted to be rented out as holiday lets in Mallorca under one or more of the following conditions:
When the property is or has been subject to official protection.
When your home is located on protected rustic land.
When the Intervention Plans in Tourist Areas –

PIAT

s (Planes de Intervención en Ámbitos Turísticos) or the Insular Territorial Plans –

PTI

s (Planes Territoriales Insulares) of each island prohibits or restricts the rental of property.
When a firm sanction has been imposed on you (relating to the property) for serious or very serious infringement of the holiday rental laws, as long as that legal right to rent out the property has not been restored.
When prohibited by the homeowners' association (Comunidad de Propietarios) does not permit holiday rentals, in the case of properties that are subject to the horizontal property regime.
When the accommodation is not offered in its entirety. It is forbidden to rent rooms.
9. What is going to happen after Brexit?
This is a common question among UK citizens who are thinking about property investment in Spain. You can still buy or sell properties in Spain, but you'll have to keep a few extra considerations in mind, such as the taxes and the limitations to visit the country during the year.
10. Should I hire a real estate agent to help me with the process?
Well, it depends. Professional and honest real estate agents are a blessing because they help you out a lot and they don't take advantage of you. However, you have to be careful with the real estate agents that are not professional or honest at all. If you have found a real estate agent you can trust and rely on, go ahead and hire them. Balearic Properties are the associates of Savills in Mallorca, and have a 25 year experience in selling and renting properties in Mallorca.
A property lawyer can help just as much and they will guide you through every step of the process. They will help you understand legal documents and advise you on the legal steps you should follow at any point. So, if you can't find a real estate agent that you can trust, your property lawyer is the best option.
We have helped thousands of clients around the world and we have helped them to find the property of their dreams in Mallorca. Our reputation is solid and we would like to help you on your real estate journey. Don't hesitate to contact us!
Once you have decided for a property we strongly recommend to hire an Independent Lawyer/Solicitor in Mallorca. You can find the best directory of English-speaking solicitors and lawyers under https://property-lawyers.com/balearic-islands/mallorca/
Balearic Properties have a vast experience in selling properties in Mallorca. For any guidance and recommendation please do not hesitate to get in touch with us.